Take A Tapas Tour Around Spain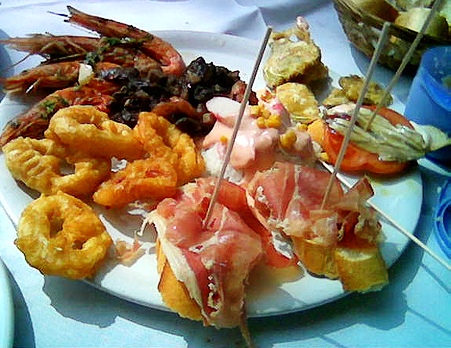 Lomo iberico bellota is a great accompaniment for cheeses. You can serve it alone, with bread, or in combination with other kinds of lomo iberico bellota. You can combine the different sausages to suit your taste or just enjoy them individually with or without a glass of wine. Morcilla patatera dulce is another finger food that can be served just like the other meats mentioned in this article. You can layer it on another iberico ham, or eat it with cheeses, tomatoes, and bread.
Chorizo recebo de herradura can be used in other dishes to spice up their flavour and to add a bit of Spanish flair into the dish. To make the chorizo interesting, you can fry it before serving to release the oils and then serve it with bread. Like the other tapas, the crushed tomatoes are placed on top of the chorizo to enhance its flavour.
Tapas are not just tasty but they are also a good source of vitamins and essential fatty acids such as oleic acid which is also found in olive oil. The meats that are used in tapas come from acorn fed pigs and this makes them a healthy addition to your diet.
Categories: Abacos, Barcelona, Costa del Sol, Europe, Food, Ibiza, Madrid, Mallorca, Pamplona, Spain, Valencia
Tags: Bread, Food, Meat, Olive oil, Sausage, Shopping, Spain, Spanish language, Tapa, Tapas, Tomato