Ten Reasons to Visit San Francisco
And if you just feel like stretching your legs, there's ice skating and bowling nearby immediately opposite Zeum, "a wonderland of technology." If your interests are a little more traditional, visit the hand-carved carousel built in Rhode Island by Charles Looff in 1906, or stroll down the street to the California Historical Society or the Society of California Pioneers.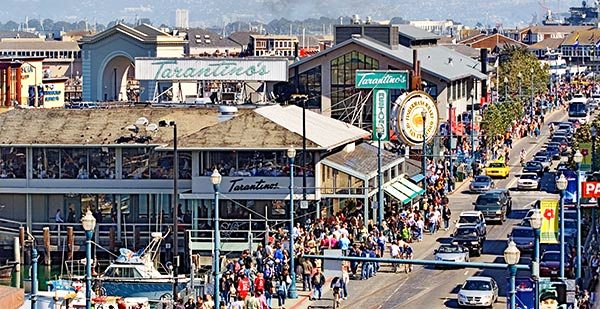 3. The Perfect Afternoon
For some small change, you can have a great time. Catch the F-line historic streetcar anywhere on Market Street ($1.50 exact change required). Disembark at the Ferry Building at the foot of Market and stroll through the food arcades. The scene is especially lively when the Ferry Plaza Farmer's Market is open; operating days and hours vary with season. Pull together a picnic and board a ferry bound for either Sausalito or Larkspur or the East Bay's Jack London Square in Oakland.

4. Park Lark
Golden Gate Park is one of the largest man-made parks in the world. Major attractions include the the de Young Museum, Conservatory of Flowers, Japanese Tea Garden, San Francisco Botanical Gardens and the Polo Fields.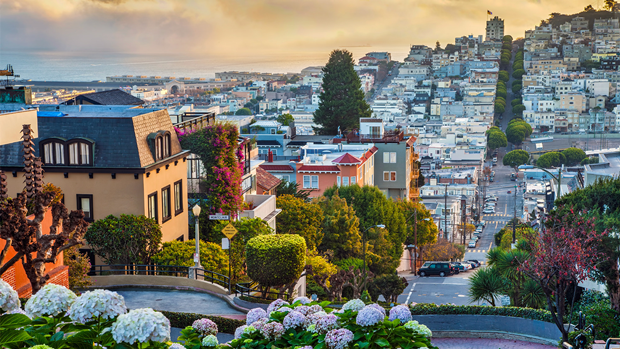 5. Wharf Wiles
Fisherman's Wharf remains one of San Francisco's most endearing tourist attractions. With a history dating back to the Gold Rush, the wharf still has its traditions and the grandsons and great-grandsons (and daughters) of some of the original owners of the fishing fleet still make their living at sea. "Newcomers" include Anchorage Square, The Cannery at Del Monte Square, Ghirardelli Square and Pier 39; these shopping enclaves have a high degree of entertainment value as well, ranging from the Aquarium of the Bay at Pier 39 to an array of street artists and performers.
Categories: Abacos, California, San Francisco, USA
Tags: California, Cartoon Art Museum, City Vacations, etraveltrips, Family vacations, Ghirardelli Square, Golden Gate Bridge, Historical site, Hotel Deals, Japanese Tea Garden, Kung Pao Chicken, Luxury Hotels, Moscone Center, Museums, Polk Street, Romantic getaways, San Francisco, San Francisco Bay Area, San Francisco Wharf, Sausalito, Shopping, sightseeing, Spa Vacations, travel, travel deals, United States, Yerba Buena Gardens