Ten Reasons to Visit San Francisco
San Francisco boasts one of the largest collections of historic ships by tonnage in the U.S. Stroll down Hyde Street Pier for a visual record of San Francisco's seafaring past or visit the Maritime Museum at the foot of Polk Street .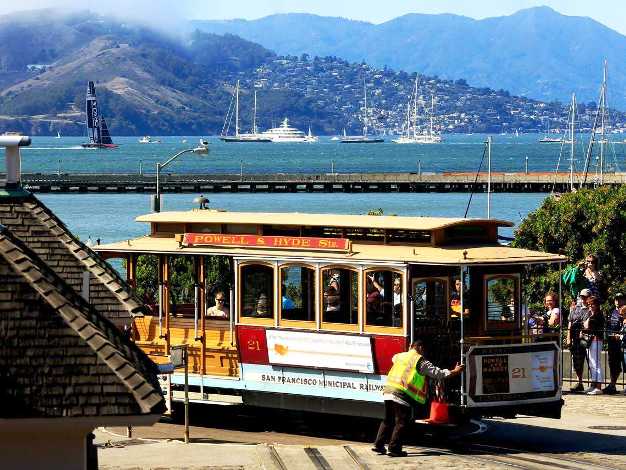 6. ABCs
All right … it's irresistible. Here's an A to Z list of some things to see and savor in San Francisco: Alcatraz, Baker Beach, Chinatown, Downtown, Embarcadero, Fort Point, Golden Gate Bridge, Hayes Valley, It's It, Japan town, Kung Pao Chicken, Lombard Street, Mission District, North Beach, Ocean Beach, Presidio, Quail (California state bird), Russian Hill, South of Market, Twin Peaks, Union Street, Victorians, West Portal, Xanadu-like views, Yerba Buena Gardens, Zoo.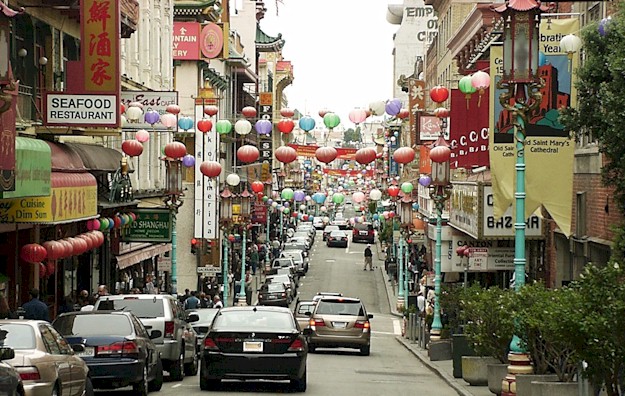 7. Bravo!
One of the most culturally dynamic and exciting cities in the United States, San Francisco is home to renowned ballet and opera companies, an internationally acclaimed symphony orchestra and an amazing array of museums. You will also find Broadway shows to cutting-edge theater, Mozart to hip-hop, poetry jams to jazz festivals, a wide variety of film festivals and a year-round calendar of parades that truly reflect the city's diverse cultural landscape.
8. Top Shops
One of San Francisco's most endearing attributes is its wealth of shopping options. Whether you fancy the full-service atmosphere of a department store or a unique boutique, San Francisco has it all. You can find everything from personalized fortune cookies to one-of-a-kind objets d'art — the 50 cent souvenir or the $15,000 Paris original. Union Square remains one of the most vibrant downtown retail districts in the world, and shopping in the neighborhoods provides the perfect excuse to combine sightseeing with some serious shopping.
Categories: Abacos, California, San Francisco, USA
Tags: California, Cartoon Art Museum, City Vacations, etraveltrips, Family vacations, Ghirardelli Square, Golden Gate Bridge, Historical site, Hotel Deals, Japanese Tea Garden, Kung Pao Chicken, Luxury Hotels, Moscone Center, Museums, Polk Street, Romantic getaways, San Francisco, San Francisco Bay Area, San Francisco Wharf, Sausalito, Shopping, sightseeing, Spa Vacations, travel, travel deals, United States, Yerba Buena Gardens