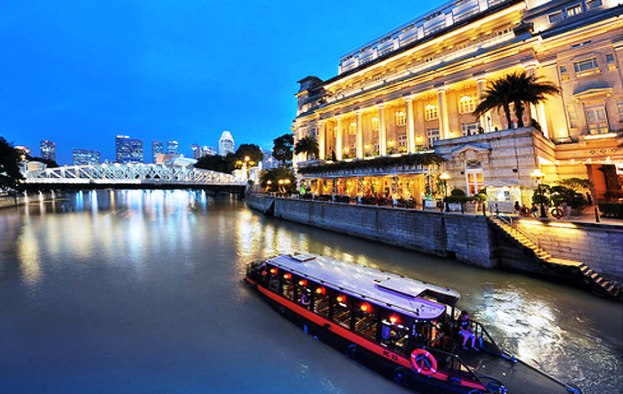 For the art lovers, you'll feel at home in Singapore. The government of Singapore has been focused on making the city a cultural center. In the 1990s, the government began promoting Singapore as a centre for arts and culture, in particular the performing arts, and to transform the country from being only known as a commercial port into a cosmopolitan gateway between the East and West.
The government funded the construction of Esplanade, a performing arts centre opened in October 2002. The annual Singapore Arts Festival is organized by the National Arts Council. Surprising to many who view the Singaporeans as very serious and business focused, there is a strong stand-up comedy scene. Singapore hosted the 2009 Genee International Ballet Competition, a classical ballet competition promoted by London's Royal Academy of Dance.
In summary, you'll find it all in Singapore. From arts and entertainment to scenic landscape to wonderful food and so much more. Although most people think of Singapore as an industrial center for the East, it has much more to offer us from the West. Although you might feel cramped and crowded as you get around the city, you won't want to miss this. This makes it a wonderful vacation destination whether you are traveling as a couple or bringing the kids to explore the Eastern Culture.
Categories: Abacos, Asia, Singapore
Tags: Asia, Family vacations, Historical site, London, Marina Barrage, National Arts Council, Pulau Hantu, Royal Academy of Dance, Shopping, sightseeing, Singapore, Singapore Arts Festival, Southeast Asia