The James Royal Palm hotel South Beach Miami
Do you have internet?
We offer Wi-Fi which is a part of the daily resort fee.
What transport is available to get around?
– From the Miami International Airport: A yellow cab costs $32.00 flat (maximum of 4 passengers). The city bus (Airport Flyer) costs $2.35 per person. The Super Shuttle costs $21.00 per person.
– From Fort Lauderdale Airport: A yellow cab costs $80.00 (approximately). The Go-Shuttle costs $21.00 per person and a town car with the Go-Shuttle costs $70.00 flat.
– To go to downtown, a yellow cab costs approximately $18.00 and the city bus is $2.00 per person.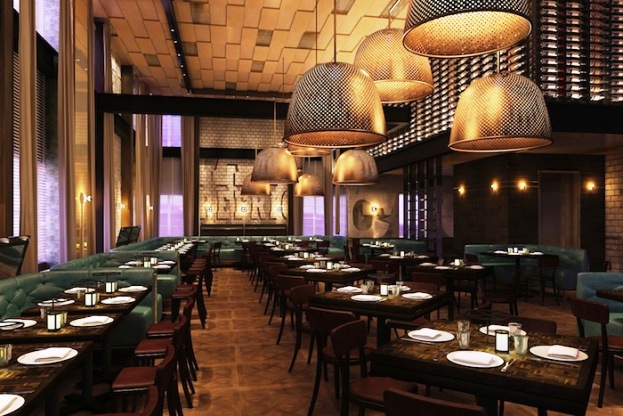 Banquets & Meetings – The James Royal Palm features 10,000 square feet of flexible, indoor and outdoor meeting space, including a 2,590 square foot main Great Room.
Fine Dining on Site – For a savory dining experience, The James Royal Palm offers a selection of restaurants and bars. The hotel showcases two dining options, including Florida Cookery, featuring regional Florida Fare, led by local Miami chef Kris Wessel and CATCH: a globally-influenced seafood experience.
Child Programs – Lil' James offerings for children.
Pool, Outdoor – Two swimming pools and cabanas.
Spa Facility – Renew the spa with salt-infused treatments.
Shopping – Give the shop.
Hotel Amenities
– Banquets & Meetings
– Business Center
– Meeting Space
– Fine Dining on Site
– Fine Dining Nearby
– Fitness Center
– High Speed Internet
– Child Programs
– Pool, Outdoor
– Spa Facility
Available Activities
– Beach
– Boating
– Fishing – Ocean
– Jogging & Running
– Shopping
– Theatre & Museums
The James Royal Palm
Miami SOUTH BEACH
1545 COLLINS AVENUE
MIAMI BEACH, FL 33139‎
305-604-5700
Categories: Abacos, Florida, Miami Beach, South Beach, USA
Tags: Beach Vacation, Collins Avenue, etraveltrips, Florida, Florida Hotels, Hotel, Hotel Deals, James Hotels, James Royal Palm, Luxury Hotels, Manuel Alvarado, Miami, Miami Beach, Miami Beach Botanical Garden, Miami Beach Florida, Miami Hotels, Miami International Airport, Resorts, Romantic getaways, South Beach, South Beach Hotels, The James Royal Palm, travel