The Magical Belle Mont Farm, St. Kitts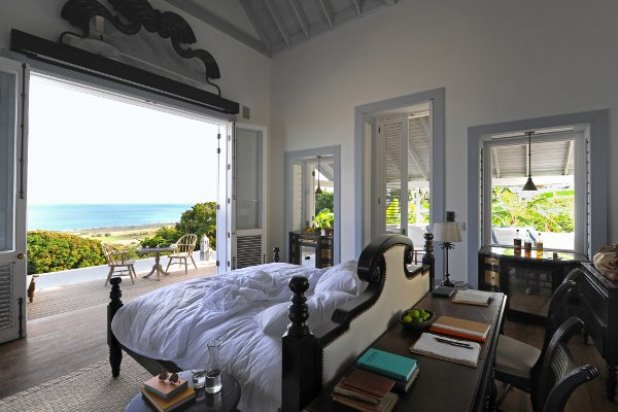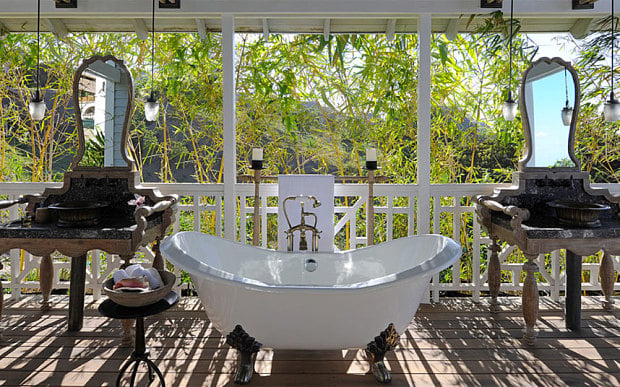 This magical place has a collection of 84 guest houses, seven four-bedroom farmhouses and five expansive villas set within an organic farm. The bathrooms in every room are outdoors — the sinks and toilets as well as the showers — but are completely blocked from outside view by foliage.
Most rooms have a full pool and sundeck with lounge chairs and a day bed. Each also comes with its own mini iPad, which doubles as the room's directory. But the room feature that truly blew us away was the full movie projection screen in our bedroom with access to Netflix. Good to know: Your clients can also opt for butler service.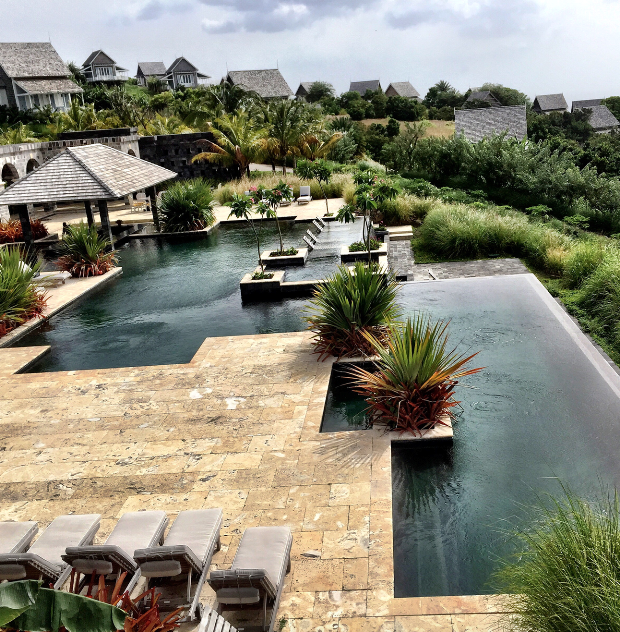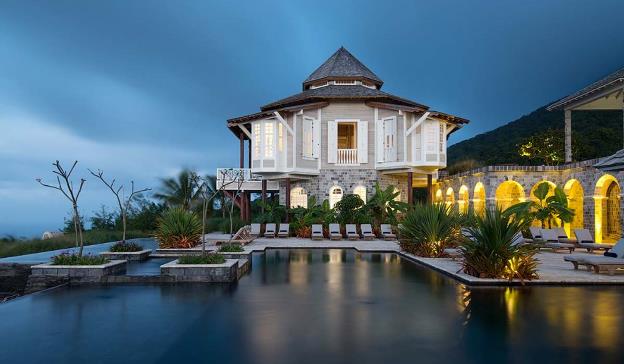 You can even transform your room into a personal cinema with film-stocked iPads, pull-down screens and projectors. Playful and inviting, Belle Mont Farm provides a restorative experience that is rarely found within a typical Caribbean resort.
The food is spectacular, including all-natural produce, they serve perhaps some of the freshest and most flavorful dishes we've had in quite some time. Fresh fruit crates daily, and provide all the modern comforts you need, including plush bedding and rainwater showers. The hotel's menu changes almost daily; it is basically at the mercy of the farm.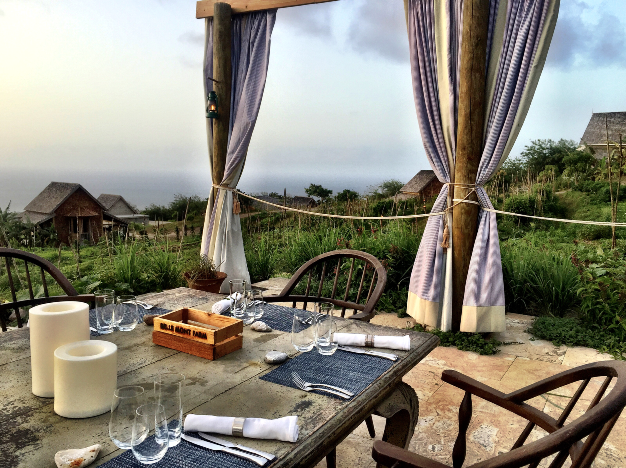 Belle Mont Farm, St. Kitts
Address: The Village Kittitian Hill, Basseterre
St. Kitts & Nevis
Phone:+1 869-465-7388
Categories: Abacos, Caribbean, St Kitts and Nevis
Tags: Anguilla, best cheap caribbean vacations, Caribbean, caribbean hotels, Caribbean resort, Caribbean Sea, Caribbean Travel, Caribbean vacation, Caribbean Vacations, Eco Travel, etraveltrips, Family vacations, Hotel, Hotel Deals, Luxury Hotels, Shopping, sightseeing, Spa Vacations, St Kits Hotels, St Kitts travel, St. Kitts, The Magical Belle Mont Farm, Top Hotels, travel