The Royal Parks of London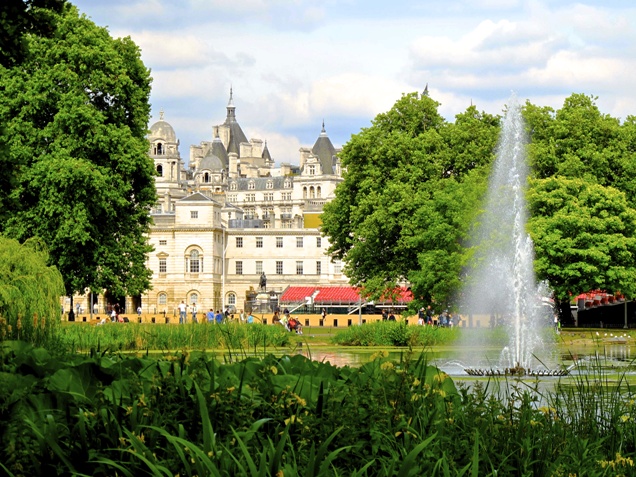 The lake has rowboats for hire, and also hosted the World Rowing Sprints over a 500 meter course in 2002. No motorized traffic is permitted around the lake, and that area is widely used by inline skaters, and there are grounds for other sports, formal and informal, around the shores of the lake.
Hyde Park puts on outdoor concerts with some big name bands in years past, such as The Rolling Stones, Pink Floyd, and the Red Hot Chili Peppers. A 1976 "Queen" concert holds the attendance record with a crowd numbering 150,000 officially, although it estimates the real total was more like 180,000 to 200,000 in attendance.
Other Royal Parks in London include Bushy Park in the borough of Richmond upon Thames. At 1,100 acres it is the second largest Royal Park. A little farther from the centre of the city, but wildlife like Red Deer make it seem like further out in the countryside. Bushy Park is home to the National Physical Laboratory, The Royal Paddocks, and Bushy House. The D-Day Landings were planned here at the Supreme Headquarters Allied Expeditionary Force was housed here in World War II, and Field Hockey was invented here in the late 1800's.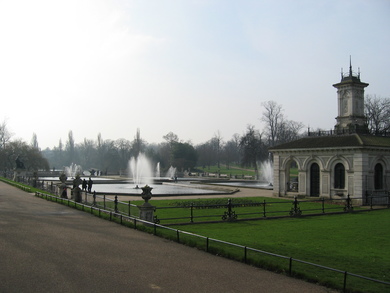 Green Park, or The Green Park, depending on who you ask, is centrally located near Hyde Park and has no water features. It was originally used as a swampy burial ground for Lepers from St. James Hospital prior to the 16th century. Today it makes up a swath of green space when combined with Hyde Park, and runs from Whitehall to Notting Hill.
It is mainly wooded meadows, and supports wildlife and birds not normally found in this urban environment. The park is an escape in the city with activities like sunbathing and picnicking when weather permits. Walking and jogging trails are also popular in Green Park.
Categories: Abacos, Europe, London, United Kingdom
Tags: England, etraveltrips, Family vacations, Hyde Park, Kensington, kensington gardens, London, Romantic getaways, Royal Parks, Shopping, sightseeing, St james park, travel, United Kingdom, vacation