The Royal Parks of London
Greenwich Park is one of the largest continuous green areas in Southwest London. One of only 830 UNESCO World Heritage sites in the world, Greenwich Park is another Royal Park formerly used as hunting grounds. A World Heritage Site is listed by a body of 21 countries as being a place of great importance naturally or culturally that should be protected.
The Royal Observatory is located here, and the hills provide breathtaking views of the River Thames, Isle of Dogs, and the City of London. Deer were introduced by Henry VIII for hunting, and a small herd is there to this day.
Regent's Park lies partly in Westminster, and partly in the borough of Camden. The park consists of 487 acres of open spaces. Regents Canal and another lake provide a home to waterfowl, including a heronry. Other amenities in the park are the London Zoo, Open Air Theatre, and The Royal Botanic Society.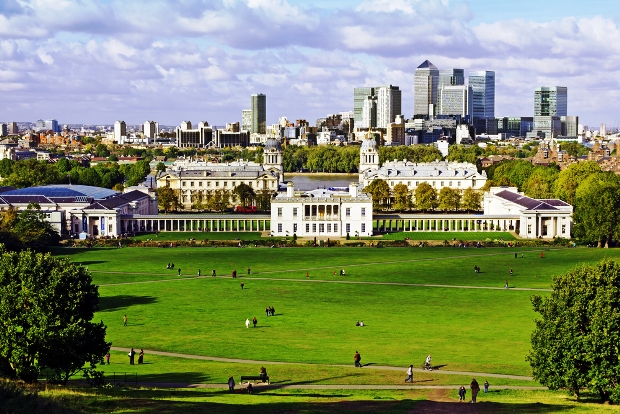 The park offers a wide range of sports facilities including Boating, Tennis, Cricket, Softball, Rounders, Football, Hockey, Ultimate Frisbee, and Rugby. The proximity of this Royal Park to five of the other Royal Parks in Central London make it appear to be one continuous park.
Richmond Park is not included with these, and is the largest Royal Park in London at 2,360 acres. Its wild life includes Red Deer, Fallow Deer, rabbits, and squirrels. Richmond Park is protected by its SSSI status (Site of Special Scientific Interest). The park has been the backdrop for at least two movies. 'Anne of The Thousand Days' was shot here in 1969. Parts of 'Billy Elliot' were also shot in Richmond Park.
St. James Park is only about 58 acres in area, and is the oldest Royal Park in London. The park is located in the City of Westminster. Beginning with James I's reign in 1603 the park was an open air zoo. Camels, Elephant, Crocodiles, and exotic birds were stocked in the park. None of these species thrived however, and wild Elephant and Crocodile sightings today are extremely rare in the park. Non-existent is probably more accurate, but you have to check to see if readers are paying attention every now and then!
Categories: Abacos, Europe, London, United Kingdom
Tags: England, etraveltrips, Family vacations, Hyde Park, Kensington, kensington gardens, London, Romantic getaways, Royal Parks, Shopping, sightseeing, St james park, travel, United Kingdom, vacation