Top 10 Buenos Aires Argentina Attractions
7. Buenos Aires Restaurants
Buenos Aires Restaurants offer some of the best beef and wine in the world. There is an entire district along the old port called Puerto Modero specifically for great restaurants. The befe de lomo and befe chorizo are the best cuts of the cow and go great with a Mendoza Malbec. Buenos Aires also has a café culture and the oldest and most interesting of them all is Café Tortoni.
8. La Boca Football Game
La Boca football is more than a religion and should not be underestimated. The fanatics you will find here truly give the word "a fan" its full meaning. The cheering section alone is worth the ticket however tickets can be hard to acquire on your own. Make sure you are cheering for the home team and confirm if your seat is actually a seat, or just a spot to stand in. Also, you should be careful when the game lets out because there has been a tradition of rioting. But if you manage to live through this experience you will never forget it.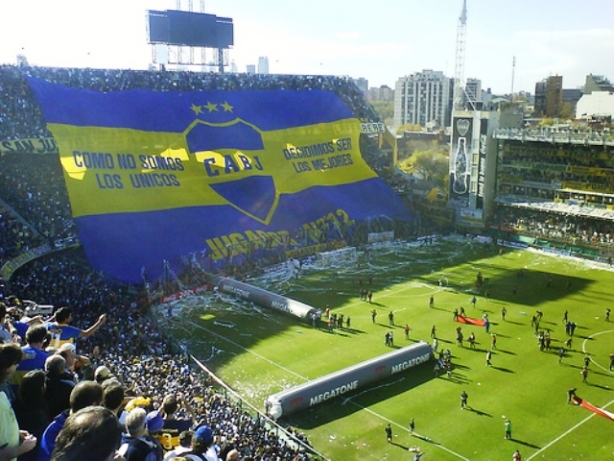 9. Florida Street
Florida Street is a pedestrian street located in the center of the downtown and is always packed with beautiful people. There are countless shops for just about everything you can think of including Argentina leather, souvenirs, clothes and electronics. You may also witness free Tango demonstrations going on creating huge crowds. You will also find gigantic shopping malls on this city street including one of the most beautiful in the world called Galaria Pacifico. Make sure you hold onto your purse or wallet while strolling this attraction and prepared to be bumped into a few times.
Categories: Abacos, Argentina, Buenos Aires, South America
Tags: argentina, Buenos Aires, City Vacations, sightseeing