Top sightseeing sites in Milan Italy
To make your visit to the Duomo more meaningful, it is better to have an audio guide trip. Never forget to get a glimpse of the stained-glass windows behind the choir. If you visit at the right time, you can take part in the concerts and festivals hosted by the cathedral at the large front square
2. Galleria Vittorio Emanuele: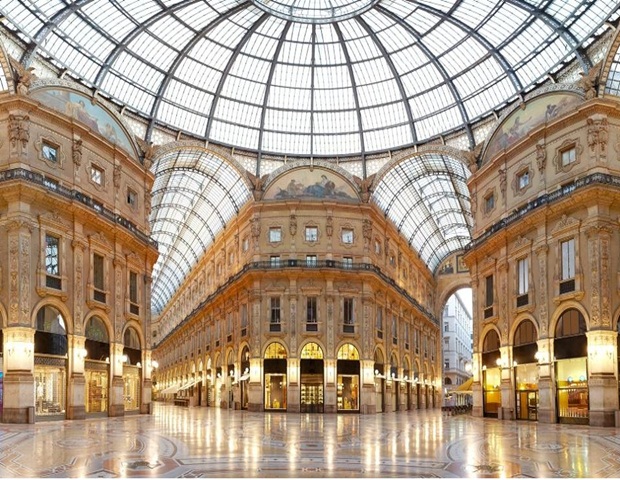 If you wish to get both shopping and sightseeing experience, you should visit this place. This is the glass and iron covered gallery of the 18th century. You should get a glimpse of the huge central dome at this place. Also, never forget to look down to get a view of the emblems on the mosaic floor. They represent the cities of Turin, Florence, Roma, and, of course, Milan.
Build in the late 1800s; this place is one of the oldest covered shopping malls in the entire world. The architecture is something that attracts people and of course, the shopping opportunities need a mention here. You can find some of the world's popular brands in this mall.
As it is used as the meeting place for most locals, it is stated at the Drawing Room of Milan. You will find a mosaic bull under the central doom in this mall. Try turning on your heel over this bull, it is believed to bring you good luck.
3. La Scala:
Once you visit the Duomo, La Scala is just a walk away. This is the most popular opera house of Milan opened in 1778. You can get to see some of the world's best orchestras and singers in this opera house. Even, if you cannot book a ticket to a concert, the best thing you can do is to visit the Museo Teatrale Alla Scala, which is a museum. In this museum, you can visit one of the boxes, where you can look down on the stage. But, you might not be able to get into the box; in this case, you can check the board outside.
Categories: Europe, Italy, Milan
Tags: etraveltrips, Galleria Vittorio Emanuele, Italy, Italy Hotels, Italy Travel, Italy Vacation, La Scala, Milan, Milan Travel, Milan Vacations, Museums, Shopping, sightseeing, The Duomo, The Golden Triangle, The Last Supper