Another beautiful church in Paris is the La Sainte-Chapelle. It is also a Gothic chapel that has also suffered much at the hands of revolutions in France. It has also been restored and has been a historic monument since 1862.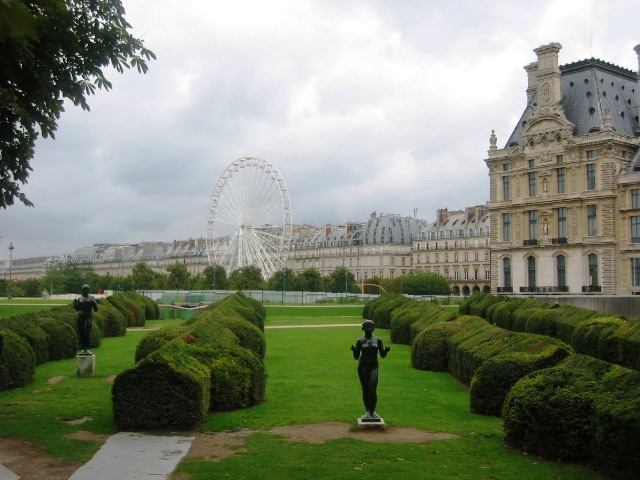 Along the Seine River just outside the Louvre is the Tuileries Garden. The Palais des Tuileries formerly stood in this place until 1871 when it was destroyed. These formal gardens cover 63 acres and are laid out according to a plan designed by Andre Le Notre in 1664.
One of the newer attractions in Paris is the Disneyland Resort Paris. Built in 1992, there are two theme parks as well as several hotels and entertainment venues in the complex. It has quickly become one of Europe's leading tourist attractions with over 14.5 million visitors in 2007.
Concorde Square was designed by Jacques-Ange Gabriel in 1763. From Concorde Square, you can see the Louvre, the Tuileries Gardens, and the Arc de Triomphe straight down the Champs-Elysees. This decorated, historically important area is a great place to see the surrounding beauty of the place we call Paris.
For more information on Paris click the link below
https://www.etraveltrips.com/eTravelTrips/hotels_list.php?vresort_name=&ifacility_id=&vcountry=&vstate=&vcity=paris&search_rosort=search
Categories: Abacos, Europe, France, Paris
Tags: Eiffel tower, France, Jacques-Ange Gabriel, Louvre, Musée du Louvre, Notre Dame de Paris, Paris, Seine, sightseeing, travel, travel deals, Tuileries Garden, Tuileries Palace