Top things to do in Austin for 30-somethings

4. Tour the Longhorn Caverns
In your 20s you're all about social media posting stuff that leads to your mother holding her breath and your friends thinking you're crazy. If you've simmered a bit, an adventure like the Longhorn Caverns is just your speed. Sign up for a tour, shimmy through dramatic underground passages, and take photos of spectacular geological formations.
5. Climb the Baylor Street Art Wall
Once upon a time, a developer planned to build some condos on the corner of 11th and Baylor but it was not to be. Over the years, the abandoned concrete foundation became a mecca for graffiti artists. Today, it's looked after by the HOPE Events charity. Get a paint pass and contribute to the vibrant display, or just climb to the top and enjoy the view.
Viewfinder tip: When it comes to booking a hotel, Downtown and South Congress are popular neighborhood picks.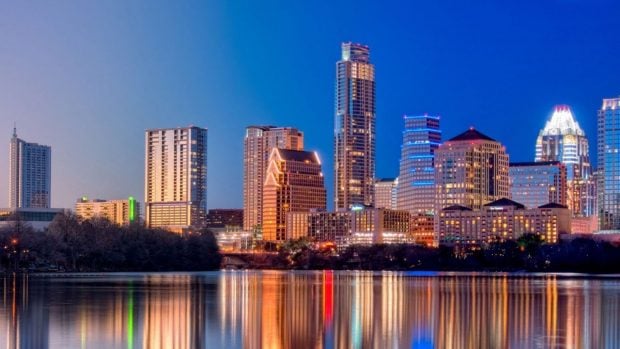 6. Eat your way down South Congress Avenue
In your 30s, sometimes a foodie adventure is all the adrenaline rush you need. Go straight to South Congress if you want to be spoiled for choice. Old houses have been converted into some pretty great restaurants in Austin, especially in this part of town. Food trucks also gather on South Congress to serve up something hot and fresh: Wurst Tex and Crepes Mille are a couple of the best trucks.
7. Stay up past your bedtime
Just because you're not a youthful 21-year-old anymore doesn't mean you can't down an energy drink and get a second wind. And with about 250 live music venues, Austin never leaves you wanting for a spot to hear some local talent. Head to 6th Street to mingle with fellow music lovers and musicians, and enjoy some of the best nightlife in Austin, Texas.
Categories: Austin, Texas, USA
Tags: Alamo Drafthouse, Austin, Austin Texas, Barton Springs, Baylor Street Art Wall, keep austin weird, Longhorn Caverns, Salt Lick BBQ, South Congress Avenue, Texas