Tour beautiful Verona Italy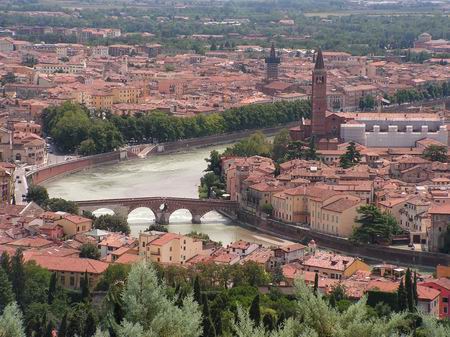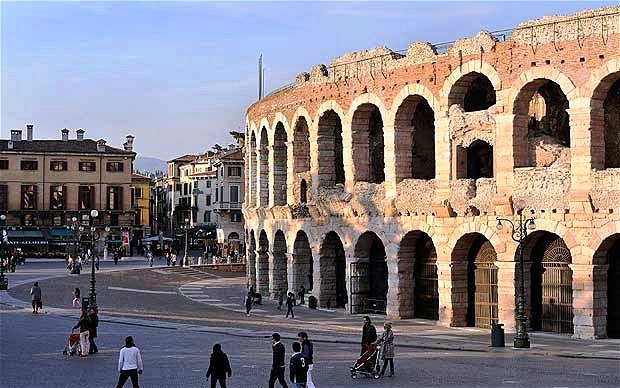 Don't leave Verona without visiting those star-crossed lovers, Romeo and Juliet. The Twelfth Century Casi di Giulietta (Juliet's House) long belonged to the Dal Cappello family and since Cappello sounds like Capulet perhaps… The house at Via Cappello, 23 with its courtyard probably isn't for real, but crowds come to gawk and dream. This could be the place to propose.
Verona's cuisine features typical Po Valley dishes: mixed boiled meats, nervetti (calf's foot and veal shank salad), and risotto, often cooked in Amarone wine. Valpolicella DOC is a world famous, often mediocre wine produced north of Verona. It can be transformed into fine wines including Valpolicella Ripasso and Amarone DOC.
Categories: Abacos, Europe, Italy, Verona
Tags: Belarus, Białowieża Forest, Capital city, Cusco, England, etraveltrips, Europe, European bison, European Space Agency, Gulf of Venice, Historical site, Inca Empire, Italy, Italy Travel, Italy Vacation, Roman, Roman ruins, Romantic getaways, Tour beautiful Verona Italy, Vacation Travel, Valpolicella, Veneto, Venice, Verona, Verona Italy, Verona Vacation, World Heritage Site