Tourist Attractions In Zagreb Croatia
Jarun Lake – Fond of a bit of water-fun? Travel to the quaint Jarun Lake, do a bit of roller-skating and/or rowing – and feel rejuvenated! The lake is easily accessible from most of the apartments that offer affordable accommodations in Zagreb, making accessibility a clinch. A relaxed stroll along the side of the Jarun Lake is mighty fulfilling too!
Maksimir Park – If you take a few snaps of the beautifully built Echo Pavilion and Bellevue Pavilion at the Maksimir Park, they can serve nicely as souvenirs from your holiday in Zagreb. There are several alleys and artificial water bodies at the park, making it an ideal picnic spot for visitors. You can avail of the local tram service to arrive at this place easily.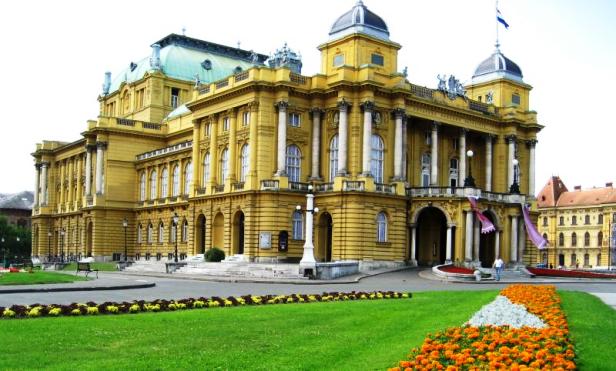 Gornji Grad – Wish to pamper your taste buds at some of the best restaurants in Zagreb? The Gornji Grad is the place you should be headed to! Apart from housing many high-class eating joints and cafes, the streets in this section of the city have a distinct old-world charm about them. If you take up abode at any of the hired apartments in Zagreb near Gornji Grad, you can visit the shops and restaurants here several times during your stay in the city.
The Blessed Virgin Mary (Assumption) Cathedral – The origins of this grand cathedral can be traced back to the thirteenth century. The two spires of the cathedral stand out as the main highlights of the building. You will also like the elegantly created frescoes at the cathedral.
Zrinjevac Park – Located near the famous Art Pavilion and a few Zagreb Apartments, the Zrinjevac is one of the most idyllic and well-maintained parks in the country. There are many small shops at the park, while you can have a refreshing drink at any of the bars over here too. Several benches and seats are present around the park for the tourists.
Categories: Abacos, Croatia, Europe, Zagreb
Tags: City Vacations, Croatia, Dolac Market, Gornji Grad, Maksimir Park, Mirogoj Cemetery, Museum of Broken Relationships, Zagreb, Zrinjevac