Valley of Fire State Park, Nevada
Lodging
You can also camp here, but why should you. You can be in Las Vegas in one hour. Vegas Hotels are cheap for their class, because they are subsidized by the casino business. Las Vegas also offers the most dining choices in this area.
If you start your trip in Las Vegas, you can stay the next night in St. George, Utah or Hurricane, Utah and see Zion National Park the next day. Both cities offer ample lodging.
Weather / Climate
Summers get extremely hot here. Temperatures of up to 120F (49C) have been reported. Bring plenty of water and limit your outdoor exposure. I do not suggest visiting the park in summer.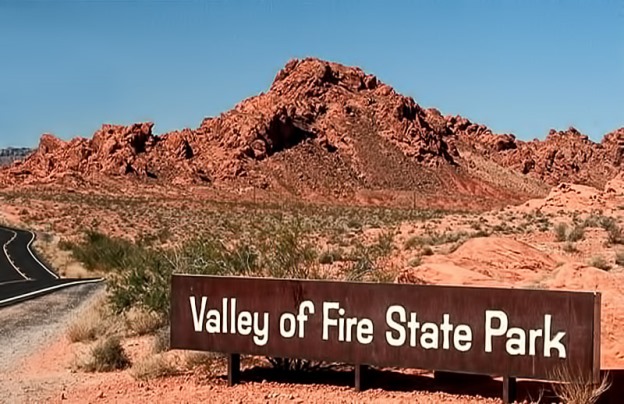 Facilities
The Visitor Center is open 8:30 to 4:30. There is no food in the park besides a snack- and a drink-vending machine in the visitor center. People may raid those in summer. Don't count on them being well stocked.
There are some shaded picnic areas and rest rooms near all major trail heads. The restrooms at the visitor center are much better though and worth the drive .
RV hookups are also available for an additional charge of $10.
For more information you can click here to go to the national park site
Tags: Adventure Travel, etraveltrips, Family vacations, Historical site, Las vegas, National Parks, nevada, Nevada Travel, Nevada vacation, Park, Petrified wood, sightseeing, St. George, State park, travel, Utah, Utah travel, Utah Vacation, Valley, Valley of Fire State Park, Visitor Center, Zion National Park