If you are interested in Native American history and specifically cliff dwellings, Arizona has just the right answer, Canyon de Chelley. This National Monument not only offers some very impressive cliff dwellings, but they are located in a beautiful and truly breathtaking canyon. Located on Navajo land and still inhabited by Native Americans, Canyon de Chelley should not be missed.
Another place offering cliff dwellings and ancient Pueblos is Navajo National Monument. Walpi, a historic pueblo town, and the ruins of Keet Seel are especially impressive.
Petrified Forest National Park
Becoming more and more a tourist attraction, Petrified Forest National Park is definitely worth seeing. Timber upon timber, turned into quartz-stone logs by time, creates an unusual and often magical forest; the Painted Desert offers sand that is constantly changing in color depending on the light; and ancient petroglyphs can be found at Newspaper Rock and next to Puerco Pueblo.Monument Valley
Monument Valley
Aside from the Grand Canyon, Monument Valley is likely the most recognized landscape in the Southwest. Its famous buttes and mesas, often seen in movies and on TV, are a symbol for the American West. The most recognized formations are located in Monument Valley Navajo Tribal Park. For a fee, visitors can go on a self-guided valley drive or take a guided tour with Native Americans.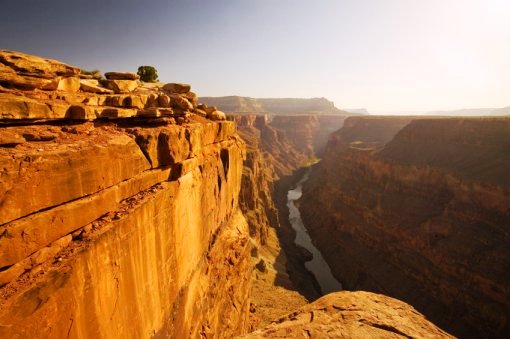 Grand Canyon
And finally, the Grand Canyon. Considered one of the Seven Natural Wonders of the Modern World, its magnitude and beautiful colored rocks are simply breathtaking. The South Rim is the most visited area with Desert View Drive as the main attraction. The lesser known North Rim, which is not as accessible as the South Rim, in turn offers pristine nature and solitude.
Categories: Abacos, Arizona, Phoenix, Scottsdale, Tuscon, USA
Tags: Arizona, Arizona Sonora Desert Museum, Desert View Drive, Family vacations, Golf, Golf Vacation, Grand Canyon, Grand Canyon National Park, Monument Valley, National Parks, Navajo National Monument, Petrified Forest National Park, Romantic getaways, sightseeing