For historical documentation on the city, head to the Belfast Central Library, an exquisite example of Victorian architecture located on Royal Avenue across the road from the Cathedral. Its newspaper library features extensive archives of all the major newspapers in Northern Ireland.
4. Belfast Exposed
Located at 23 Donegall Street, Belfast Exposed is the lone photo gallery in Northern Ireland. It regularly features historical and cultural exhibits that are free and open to the public. Basically an upgraded exhibition space in a refurbished warehouse, Belfast Exposed has an impressive and well-maintained library. It also provides local photographers with darkroom and processing facilities. Gallery hours are from 11 am to 5 pm.
5. Place
This diminutive shop at 40 Fountain Street is a fabulous forum promoting the architectural artistry of Belfast and the rest of Northern Ireland. It is presently operated by the Royal Society of Ulster Architects (RSUA).
Located on Ormeau Avenue, the OBG is another lively and vibrant art gallery operating under the auspices of the Arts Council of Northern Ireland.
7. Titanic Boat Tour
For £5, tourists can take a boat tour to the shipyards where the ill-fated Titanic was built. A large portion of the shipyards are presently being developed in a commercial and residential neighbourhood known as the Titanic Quarter.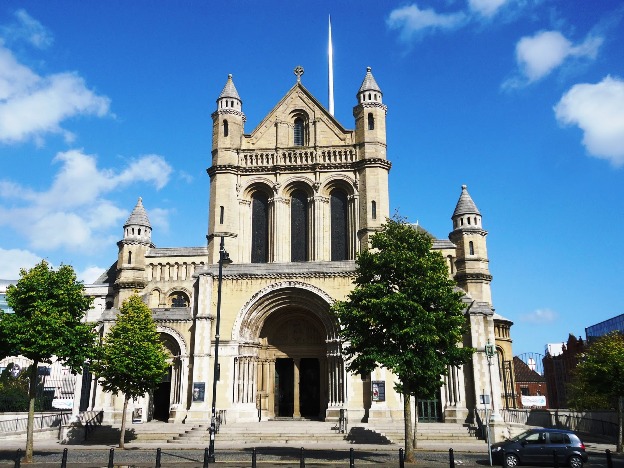 8. Belfast Big Fish
Big Fish is located right next to the Lagan Weir, which controls the flow of the Lagan River. The Lagan Weir also hosts the Lagan Lookout, which features an impressive exhibition on Belfast history and a model of the Titanic. At night, the entire complex features romantic lighting which makes it a favourite haven of couples.
Categories: Abacos, Belfast, Europe, Ireland
Tags: Belfast, Belfast Central Library, Belfast Exposed, British Empire, City Hall, Donegall Square, Family vacations, Ireland, Northern Ireland, Romantic getaways, Royal Society of Ulster Architects, Shopping, sightseeing, travel, travel deals, vacation