Rain Forest & Inland – Belize is marked for private waterfalls, jungle canopies, exotic birds and animals and clear rivers. Belize can be marked for beautiful rainforest.
Rivers – There are beautiful and many rivers in Belize, that offers a fascinating mixture of natural beauty, scenic jungles, peaceful life and adventurous spots.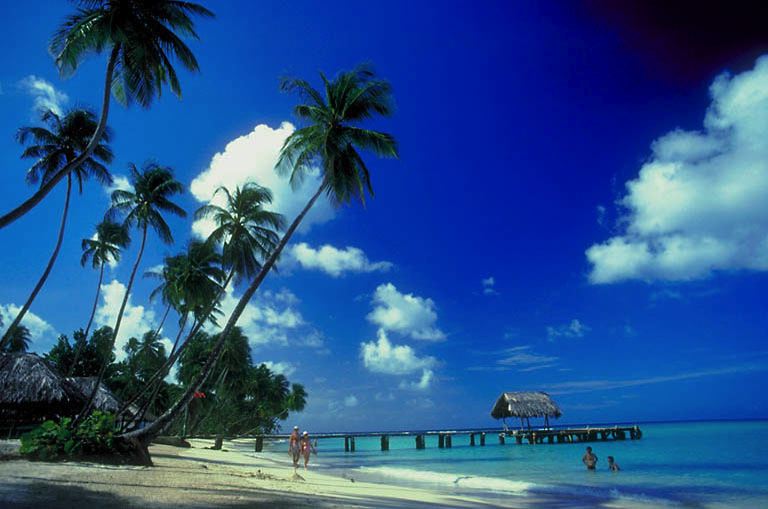 Caves – The largest cave system in all of Central America is in Belize. You will be fascinated to see the perfect caves carved out of rock by the flowing water. Belize is also karst landforms," created when carbon dioxide fused with water and passes slowly through the soil and getting acidic.
Maya Temples & Archaeology – Belize is renowned for its rich Maya Heritage and is the heart of Maya civilization. The remains of the Mayan civilization and heritage sites are historical masterpieces and reflect the Mayan culture existed in Belize once.
Historical & Cultural Sites – The history of Belize is marked by historical edifices at archaeological sites, national museums and private museum, elegant colonial architecture in the older towns and cities.
Apart from these there are over ten English speaking and diverse cultures of Belize which calls you to the natural and cultural heritage along with great hospitality. The multi diverse culture of Belize serves delicious local dishes, colorful arts and crafts, foot tapping music, and local music and dance. The beautiful and varied species of birds in Belize makes bird watching such a fun for all bird watchers. You can also enjoy river kayaking trips and cave tubing expeditions.
There are lots of places in Belize where you can enjoy and pamper yourself at a spa and dine at finest restaurants and relax quietly or get very adventurous.
Categories: Abacos, Belize, Central America
Tags: Adventure Travel, Beach Vacation, Belize, Belize diving, Caribbean, Central America, Costa Rica, etraveltrips, Family vacations, Great Blue Hole, Guatemala, Historical site, Maya, Maya civilization, Maya Ruins, Mayan Ruins, sightseeing, travel, United States