Visit Eastern Tuscany Italy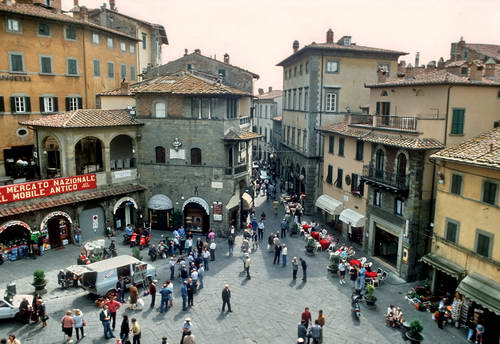 Neighboring Cortona stars in another artistic work, Frances Mayes' Under the Tuscan Sun. It now hosts the annual summer music and lifestyle Tuscan Sun Festival. This medieval hilltop town boasts a view of the surrounding Val di Chiana Valley. You can see Lago Trasimeno where Hannibal ambushed the Roman Army more than 2200 years ago. The Palazzo Casali  hosts the Museo dell'Accademia Etrusca, displaying Etruscan, Roman, and Egyptian artifacts.
Don't miss the Renaissance Santa Maria del Calcinaio Church 2 miles (3 kilometers) southeast of the city. Unfortunately the Renaissance Santa Maria Nuova Church is in poor condition and is not open to visitors.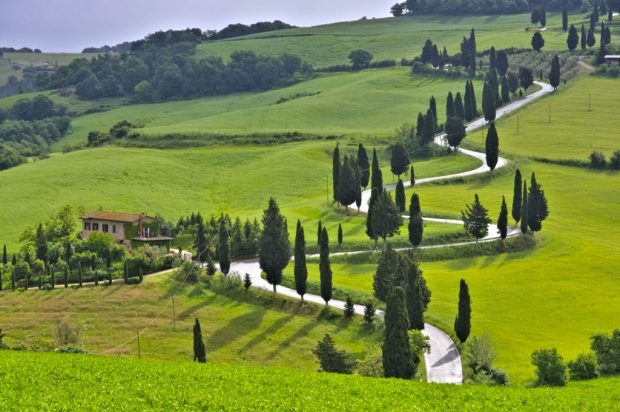 The town of Montepulciano sits on a hilltop more than one mile (almost two kilometers) high. It is cool in the summer and definitely chilly in the winter. It's home to Vino Nobile di Montepulciano, one fine Tuscan red wine. Don't confuse this Sangiovese-based wine with those made from the more pedestrian Montepulciano grape. You'll enjoy the Piazza Grande whose Duomo should be appreciated from the inside. The Church of San Biagio is outside the town walls.
It houses a painting of a Madonna designated Madonna del Buon Viaggio (Madonna of the Good Journey) that is said to protect those touring Italy.
Pienza was rebuilt by Pope Pius II; transforming the village of his birth (1405) into an ideal Renaissance town.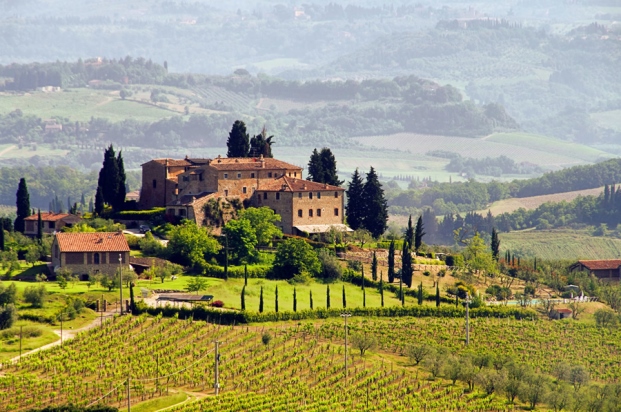 It is also home to some great pecorino (sheep's-milk) cheese. Visit the Palazzo Piccolomini that includes papal apartments, a library, a music room, and a weapons collection. The stable below had room for 100 horses. The nearby Duomo (Cathedral) is in Renaissance style but its bell tower is Germanic, honoring the years that this pope spent in Germany. Pienza boasts other palaces and a museum showcasing local textiles. The Palazzo Comunale (Town Hall) also has a bell tower; shorter than the Cathedral's tower, just in case you need be reminded who ruled the roost in those days.
Categories: Chianti, Cortona, Italy, Montalcino, Tuscany
Tags: Buonconvento, Chianti, etraveltrips, Gaja (wine), Historical site, IPhone, Italy, Italy Travel, Italy Vacation, Luxury Hotels, Montalcino, Montepulciano, Pienza, Romantic getaways, sightseeing, travel, Tuscany, Vino Nobile di Montepulciano, Wine, Wine tours