Visit historic Estates of the du Ponts and the Wyeths in Brandywine Valley Delaware
The old blacksmith shop now houses Krazy Kat's restaurant, where the decor is whimsical but the new-French menu is big-city sophisticated. Visitors looking for more swank can opt to stay at the gilded Hotel du Pont in nearby Wilmington. Fashioned after a Renaissance palazzo, it was built in 1903 for those who came to do business with the family.
The du Pont trail continues just 20 minutes across the Pennsylvania border at the Longwood estate and its 1,050-acre, fountain-studded gardens, the personal fantasy of Pierre's. Every season is celebrated here (with an emphasis on Christmas) in myriad outdoor as well as indoor displays.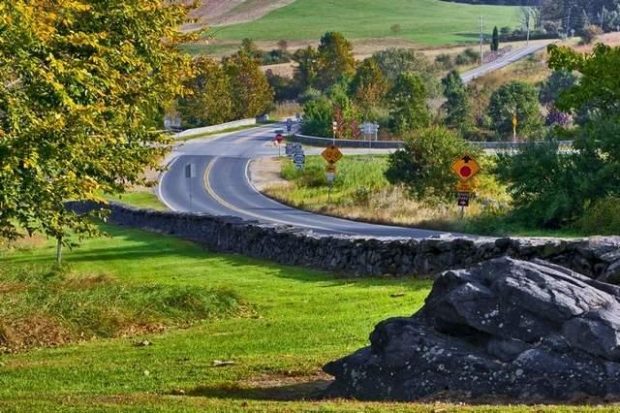 A family legacy of another kind can be found a bit further east, at the Brandywine River Museum. A Civil War-era gristmill here houses three generations worth of art by the Wyeths. At N.C. Wyeth's nearby house and studio, The Homestead, the painting he was working on at the time of his death is on display.
Connecting all the dots is the 25-mile Brandywine Valley Scenic Byway, which begins in Wilmington ('last stop to freedom' on the Underground Railroad) and winds past not only the du Pont estates but also the Brandywine Battlefield, where the largest battle of the Revolutionary War took place on September 11, 1777.
Save
Save
Save
Categories: Abacos, Brandywine Valley, Delaware, USA
Tags: Brandywine Battlefield, Brandywine River Museum, Brandywine Valley, Delaware, Delaware Travel, Delaware Vacation, etraveltrips, Henry Francis du Pont, Historic estates, Historical site, Museums, Pont, Wilmington, Winterthur, Winterthur Museum and Country Estate