Visit the home of George Washington in Mount Vernon
George Washington may have a towering memorial to his name in the heart of Washington, D.C., but off across the Potomac sits a more personal memorial raised by his own hand and reflecting his strong, virtuous, independent and wholly American character. It is Mount Vernon, Washington's home, set on land originally granted to his great-grandfather in 1674. Washington inherited the estate in 1761 at the age of 29, and over the next four decades gradually expanded it to 8,000 acres, making it one of the finest plantations in Virginia.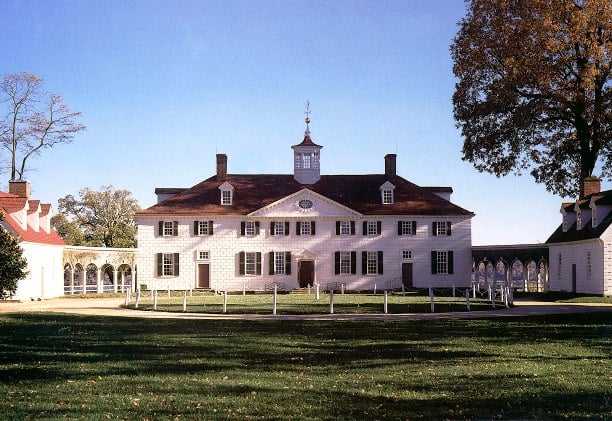 Like Thomas Jefferson and many other 17th-century gentlemen, Washington himself acted as architect and planner, creating a home for himself and his wife, Martha, and forging an image of substance, probity and prosperity that would propel him first into the ranks of Colonial society and later into the history books. After commanding the Continental Army and serving as the country's first president, Washington was finally able to return home, spending two quiet years with Martha before dying in his bed on December 14, 1799, at the age of 67.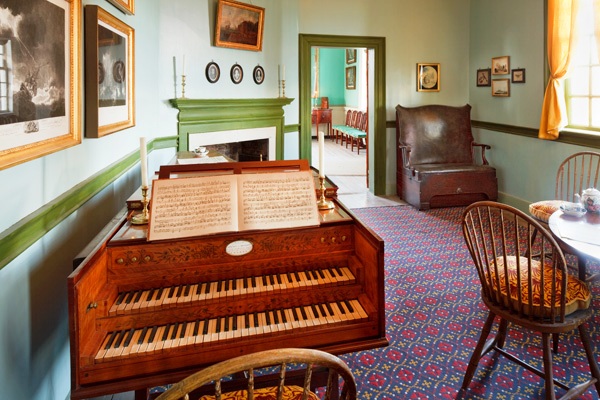 Today, as then, the main house at Mount Vernon sits on a hillside, enjoying such a dramatic view over the Potomac that Washington once remarked: "No estate in America is more pleasantly situated than this." The grand three-storey mansion has 21 rooms, a two-storey columned porch and a cupola topped with a dove-shaped weathervane, symbolising peace. Rooms are in their original bright shades of green and blue, and numerous original pieces, including a swivel chair Washington used during his presidency and a large globe that sat in his study, have been tracked down and returned to their rightful spots.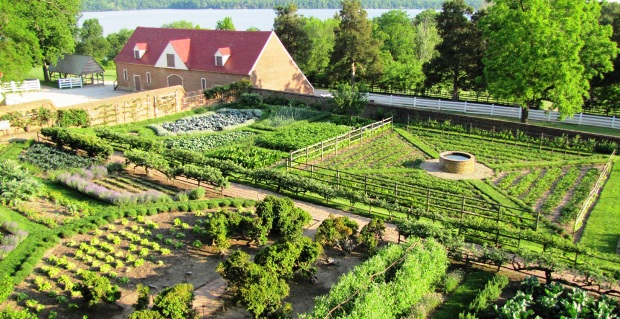 A variety of outbuildings occupy the grounds of the now-500-acre estate, including a kitchen, a stable, a smokehouse, a restored version of Washington's whisky still and the quarters that housed the 316 slaves Washington owned at his death. Since Mount Vernon is still a working farm, there is also a barnyard full of animals, as well as thriving gardens and a reconstructed 16-sided barn. The president's and Martha's tomb is also on the property, its markers stating simply 'Washington' and 'Martha, consort of Washington'.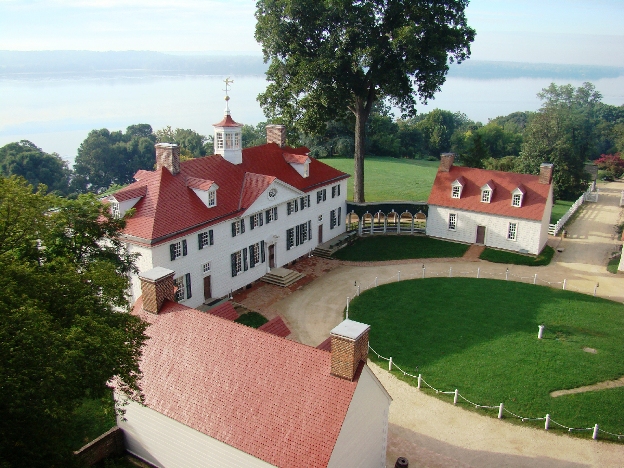 Visit the Mount Vernon website
Save
Categories: Mount Vernon, USA, Virginia
Tags: Continental Army, etraveltrips, Family vacations, George Washington, Historic Vacation, Historical site, Mount Vernon, Museums, Potomac River, sightseeing, Thomas Jefferson, travel, vacation, Virgina Vacation, Virginia, Washington, Washington D.C.