The Warwick Hotel New York City
The hotel is smoke-free (all the rooms and suits). People with disabilities can use 13 ADA-compliant rooms, wheelchairs on request and room with roll-in showers. There are some additional amenities for children like cribs , kids under 12 years old stay in the hotel for free, only in deluxe rooms with king bed or one bedroom suites roll-away beds are available , special children's meals and children chairs for comfortable dining.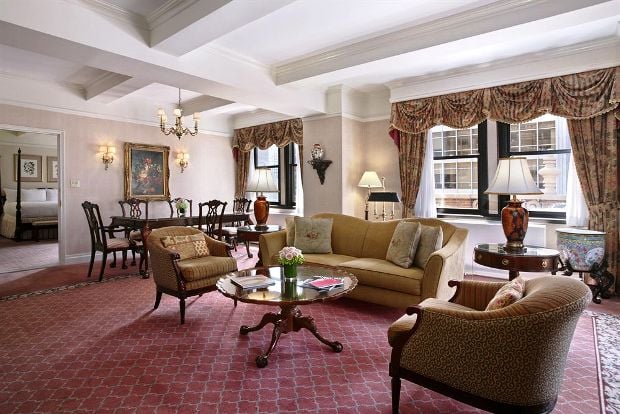 Dining
Murals on 54
Murals on 54, the hotel's refurbished dining room, features innovative continental cuisine with international influences, with a delectable menu consisting of mouth-watering fresh grilled dishes and a variety of fine seafood with strong French, Spanish and Mediterranean accents. The dining rooms' fresh design accentuates the historic murals painted by Dean Cornwell, known as the "Dean of American Illustrators." Cornwell was commissioned by William Randolph Hearst in 1937 to paint murals for The Raleigh Room, then the original restaurant inside this apartment hotel. These murals are now completely restored.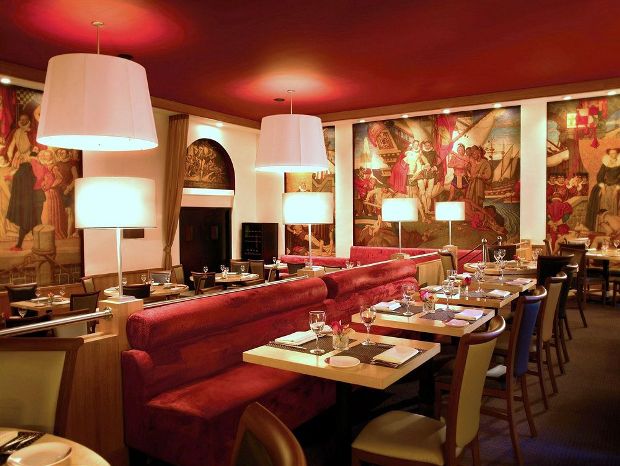 Randolph's
Randolph's, a newly expanded and refurbished restaurant and lounge, is designed more like a living room than a bar, with cushy sofas and armchairs and large windows overlooking the drama along Avenue of the Americas. There's an express business lunch menu, an extensive wine list, and a bar staff with an encyclopedic knowledge of cocktails, from traditional to trendier-than-thou. Because RANDOLPH'S is situated amid the Midtown business and tourism district, it's the perfect place for a relaxed business chat or a pre- or post-theater rendezvous.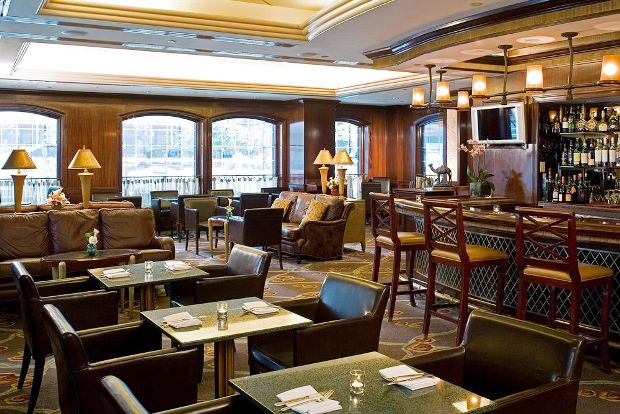 Location
Warwick New York Hotel is ideally located within walking distance to many of Manhattan's corporate headquarters and famous attractions including Central Park, Fifth Avenue and Madison Avenue shopping, Radio City, Times Square, Rockefeller Center, and world famous places of interest.
Categories: Abacos, New York, New York City, USA
Tags: City Vacations, etraveltrips, Historic Hotels, Hotel, James Dean, Luxury Hotels, Madison Avenue shopping, New York, New York City, new york city hotels, New York Hotel, Old World, Radio City, Rockefeller Center, Sixth Avenue, Times Square, Warwick Hotel New York, William Randolph Hearst