The Washington Monument – Washington D.C.
* A remarkable feature of the scaffolding was, it followed the profile of the monument and was adorned with a blue semitransparent architectural mesh fabric. The magnificence of the scaffolding itself told the story of restoration. At night, the insides of the scaffolding were lit by hundreds of lights, making it an awesome spectacle. This well-known obelisk's scaffolding was first of its kind. The tourists to Washington DC during 1998 – 2000 were lucky to witness the great monument under glittering restoration work.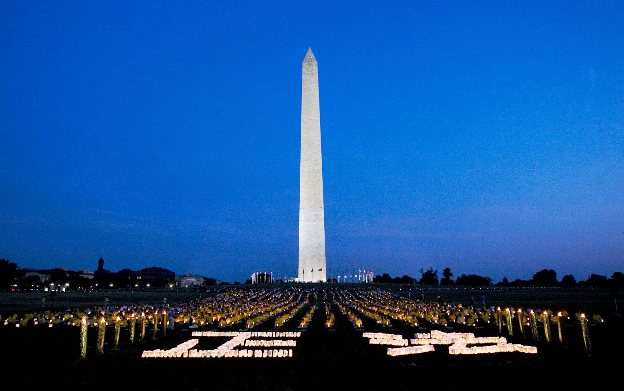 * During restoration work, a team of government scientists were using satellites to make a very accurate measurement of the monument's height. They found that the memorial is actually taller by four-tenths of an inch than what was previously thought. In fact, it was the scaffolding that afforded scientists from the National Oceanic and Atmospheric Administration access to the top of the obelisk. An accurate measurement of height enabled engineers to monitor the monument's stability with regard to shifting, settling, and movement of the structure.
Washington monument tours may be unsurprising visits to many Americans who are familiar with the image of the well-known obelisk shown every day on television. But certainly not to people who visit Washington DC from abroad. Even to the natives, Washington monument tours can include excursions to places, if perhaps less famous, yet interesting enough to make a worthwhile outing.
Save
Categories: Abacos, USA, Washington DC
Tags: Eiffel tower, etraveltrips, Historical site, Michael Graves, National Monuments, National Parks, Robert Mills, Tourism, Tourist attraction, travel, travel deals, United States, vacation, Washington, Washington DC, Washington DC vacations, Washington Monument