Wood Buffalo National Park in Fort McMurray Canada
Wood Buffalo National Park has an extraordinarily diverse landscape; its landscape consists of: boreal forest, salt plains, and gypsum karst landforms. The boreal forest portion is the most accessible and popular part of the park. Some of the trees that you will find in the boreal forest include: spruce, jackpine, aspen, and poplar.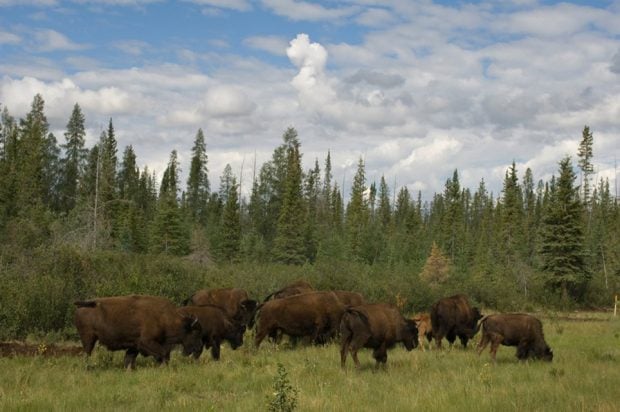 The park is home to hard to see species like black bears, wolves, moose, foxes, beavers, and sandhill cranes. You could visit the park every day and still not catch a glimpse of these elusive animals. Wood Buffalo National park has the World's largest beaver dam which went unspotted for many years until a researcher noticed it when they were looking at satellite images. Park staff were surprised when they received a call one day from BBC who heard about the beaver dam through the researcher's website.
The beaver dam is located in a remote and undisturbed area between the Birch Mountain highlands and the Peace Athabasca Delta. It is an ideal location for the beavers as the boreal forest provides them with the wood that they need to build the dams, and the run-off from the Highlands provide them with plenty of water.
Categories: Alberta, Canada, North America
Tags: Alberta, Birch Mountain, Canada, etraveltips, Fort McMurray, National Parks, Nature vacation, Northwest Territories, Outdoors vacation, Park, Peace Athabasca Delta, sightseeing, travel, Wood Buffalo National Park