Fall is the perfect time to take a drive through Arkansas – The Natural State. The Ozark Mountains are ablaze with color.
The color in the trees has peaked and while many of the leaves have started falling, the color sure is spectacular. As this edition hits, we probably will have raked our yards at least once, even twice. While we wait for the next barrage of leaves – how about a drive into the White Mountains in Arkansas? You will never know what you will find. Stop and visit a rock shop or if you prefer an antique shop. There are lots of ma and pa restaurants with good food and fair prices.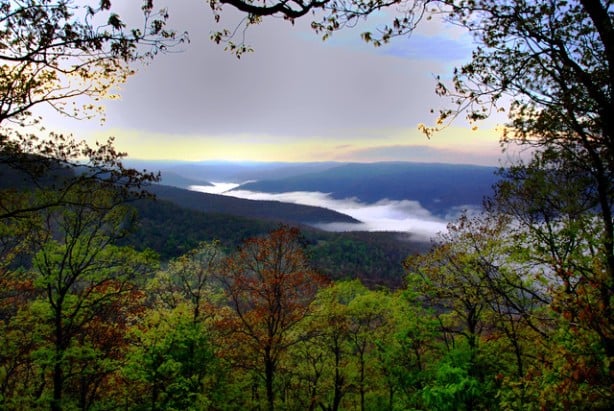 Stop at one of the many roadside scenic view points. Hope you packed a lunch; you might want to stay a while watching the beautiful views.
Keep heading south and in southwest Arkansas you might want to spend a day mining for diamonds. Yes, mining for diamonds has become a fun a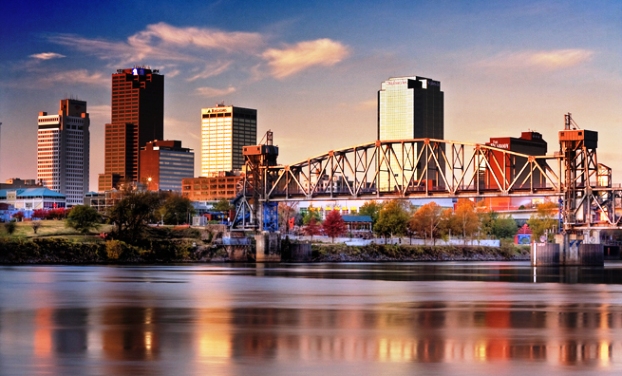 nd money making destination for some.
Head east and maybe Hot Springs is a place you should be. Since a devastating fire some years ago Hot Springs has crawled out of the ashes and some of the old spring houses are open once again. There is good entertainment, good food, and lodging to meet anyone's budget. Haven't been to Hot Springs in a long time? Look again!
Little Rock always has something going on. Good food, entertainment, and a trolley ride through the revitalized downtown make this a great destination spot.
The William Clinton Presidential Museum is also in Little Rock. You can't miss the museum just east of downtown Little Rock. The museum has been said to resemble a large Airstream trailer. You be the judge.
To the north and center of the state is Mountain Home. Home to fiddlers' reunions, blue grass music, and some pretty countryside. Summer is probably the best time to catch the pickin' and grinnin.' However, it is a great ride and wonderful food, antiques, and a feel of the southern Ozarks await any time.
Feeling down? Need a new outlook or just to clean those cobwebs out? Maybe a drive in the "Natural State" of Arkansas is what's in order!