Spend a week in Quebec City
Quebec City – What's not to love about a city that makes you feel like a femme français? Your bébé and you can live like Europeans (and yet your American dollar will actually have value!) in this charming little city in eastern Canada.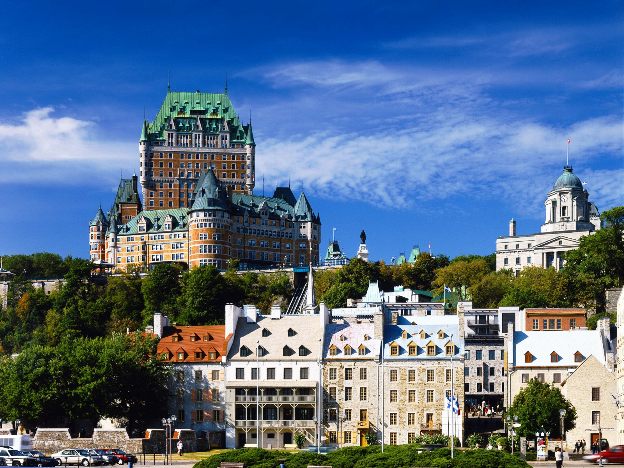 Monday: Sip & Shop
Get your caffeine buzz while your petit chou (this means "little cabbage" but never mind that—it's an adorable term of endearment nonetheless) listens to French conversation. It's tough to choose from the city's 100 cafés, restaurants and bistros, by my fave is L'Omelette (66 rue Saint-Louis). Not so much for the ambiance (although there's nothing better than an open-air window seat overlooking the street) but for The. Greatest. Café au Lait. In. The. Universe. Whittle away an hour or two then pop in and out of local shops on rue St. Louis. Bring your sturdiest stroller—these cobblestone streets can be killers. Need a bathroom break or diaper change? Every bistro and hotel along the way has clean, accessible bathrooms, with the exception of the Chateau Frontenac, where you need a room key to open up the door to its swanky washrooms.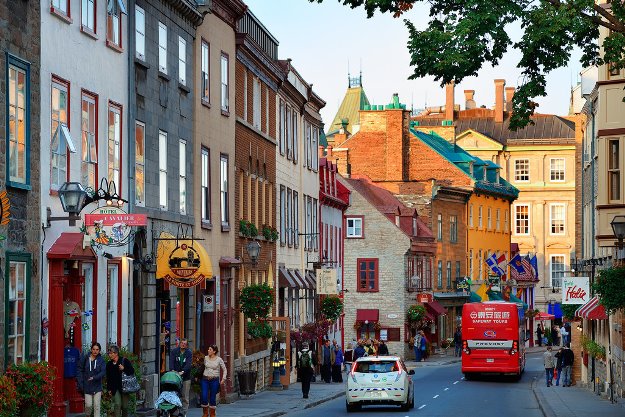 Tuesday: Gourmet Eats & Fresh Air
Head to J.A. Moisan Epicerie Fine, North America's oldest grocery store. Stock up on two or three varieties of cheese, strawberry jam and a loaf of fresh bread. Uneasy because your French is weak at best? Worry not. Even in local stores where English is but an afterthought, employees are friendly and gracious and will find a way to help you figure out what you're trying to say. Stroll your spoils along the city's fortification walls and lay down a blanket on the massive grassy knolls of Artillery Park.
Categories: Abacos, Canada, North America, Quebec
Tags: Café de la Paix, Canada, Château Frontenac, City Vacations, etraveltrips, Lower Town, Museums, Quebec, Quebec City, Romantic getaways, Saint Lawrence River, St. Louis, travel