Touring California's Central Coast
A trip to California's Central Coast is all about replenishment and reflection and an appreciation of the spectacular natural beauty here that never seems to grow old. And what better place to get a new perspective on your daily life than a storybook cottage footsteps from the pounding surf and amazing energy of the Pacific Ocean?
If long walks along a driftwood-strewn beach are your idea of a trip to the sea, then Moonstone Beach in Cambria is probably a good candidate for your next outing to the California Coast. Cambria is a place where you can spend hours each day walking – on the beach, on the boardwalk and through a quaint, historic artist's colony chock-full of art galleries as well as unique shops and good restaurants.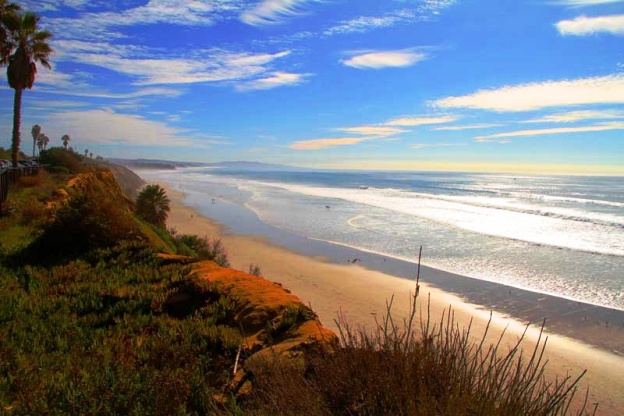 Cambria is in San Luis Obispo County and located in an area that gives visitors several options for short day trips. The wineries are just a few miles east, Hearst Castle just a few miles north. Some of California's best beaches are a short drive to the south. And San Luis Obispo is just a few miles south and inland.
On our most recent trip to Cambria we discovered a charming group of cottages on Moonstone Beach that seem especially well suited to honeymoons or romantic getaways. There are just three "Moonstone Cottages" built on a small lot directly across the road from some of the best areas to explore on Moonstone Beach (so named because of the semi-precious agate and jasper stones that can be found in the sand). The cottages are not part of a big resort so you won't be sharing your getaway with other travelers. Aside from seeing their vehicles parked in front of their cottages, we never even saw our neighbors the entire time we were there.
Categories: Abacos, California, Cambria, San Luis Obispo, USA
Tags: California, California's Central Coast, Cambria, Central California Coast, etraveltrips, Family vacations, Hearst Castle, Hotels, Morro Strand State Beach, Pacific Ocean, Resorts, San Luis Obispo California, San Luis Obispo County, Touring, travel, vacation, William Randolph Hearst, Wine Country, Wine tours