Are you planning a trip to New York City?  While your visiting New York there are plenty of things to do and sights to see. Many people come to New York City to see the world famous churches. Here are the top 5 must-see churches in New York City.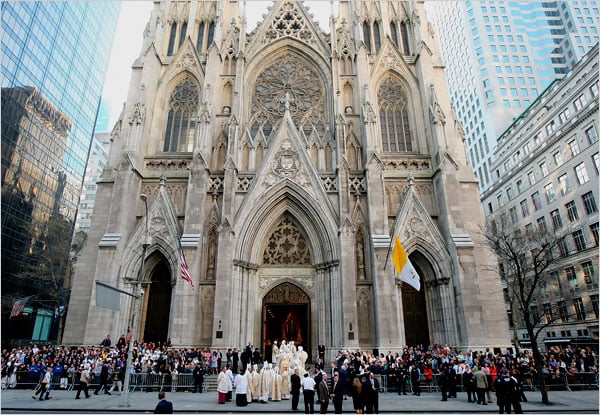 St. Patrick's Cathedral in Midtown Manhattan is perhaps the most well-known church in all of New York, or North America for that matter. The Neo Gothic cathedral rivals the likes of Paris' Notre Dame Cathedral in its gothic grandeur and standing within the city's architectural lexicon. St. Patrick's is the head of the New York Catholic church, acting as the seat of the archbishop of the Roman Catholic Archdiocese of New York, and the structure plays a vital role as both a symbol of Catholic New York (particularly Irish Catholic) and as an active place of worship. Today's church has become a bona-fide tourist attraction for both its location across from Rockefeller Center and its remarkable architecture.
One of the most indelible images of downtown Manhattan in the days following the attacks of September 11th was that of the dust covered St. Paul's Chapel standing defiantly in what was once the shadow of the World Trade Center. The quaint chapel, located literally steps from the footprint of the towers survived the attack remarkably unscathed. Images of the chapel quickly gained recognition around the world as a symbol of fortitude and strength during the city's greatest tragedy. The church's role in 9/11 tells only a small fraction of the chapel's history, one dating all the way back to 1766.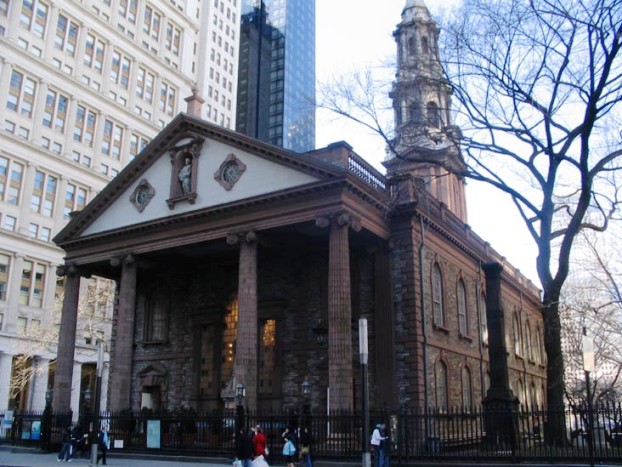 Categories: New York, New York City, USA
Tags: Cathedral, Cathedral Church of St. John the Divine, Catholic Church, etraveltrips, Historical site, New York, New York City, New York City Attractions, New York City Churches, NYC tourism, Riverside Church, Roman Catholic Archdiocese of New York, sightseeing, St. Patrick's Cathedral, travel, Trinity Church Wall Street, World Trade Center