A vacation guide to Chile
Chile is considered to be among one of the better South American countries to visit. If ever anyone wanted to find and go to an interesting and fascinating South America location then this would have to be the one. With its world famous Andes volcanic mountains to its ancient forest tracts Chile represents a nature lover's haven.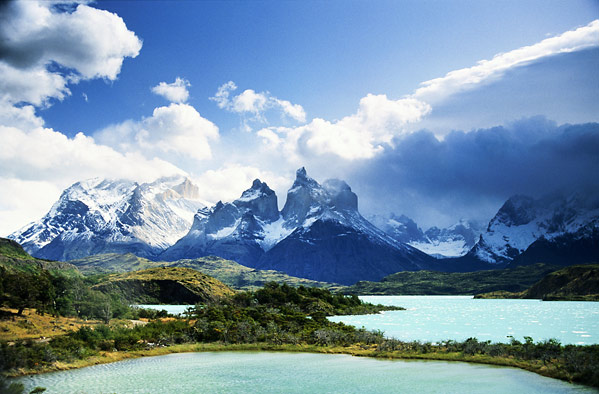 This county captures many of nature's best held treasures. The Torres del Paine is foremost of these places and is one of the many proofs towards the claims of fame for the country of Chile. The popular Lake District tends to hold most of the enchanting forest destinations that one can experience in this remote county.
Entry into the country of Chile is actually quite easy. If you happen to have a valid passport you can quickly ask for a tourist visa for immediate entry. The visa can be easily obtained provided you have complied with all the legal requirements for entry via the Chilean Embassy. Spanish is the primary language involved in this beautiful county thus it would be to your advantage to learn one or two of its more important words or phrases. Foreigners who can converse in the countries native language can always put a smile upon any of the local's faces as well as a sparkle in their eyes.



While visiting in the country of Chile you can always rest assured that you can readily find a very good and reasonably priced place to stay for the trip. Most of the hotels and inns offer similar capabilities as those that you would find in America. The business hub of the capital city begins its operation at about 8 AM in the morning and close for a lunch break at noon. Some shops and businesses will then reopen at about 3 PM or 4 PM and will eventually end its day at around 8 or 9 PM in the evening.
Categories: Abacos, Chile, South America
Tags: Adventure Travel, Chile, Family vacations, National Parks, sightseeing, South America, travel deals, vacation