Italy is a home for numerous UNESCO World Heritage Sites. The country is famous for its high art and monuments, delicious cuisine, trendy fashions, luxury sports cars and motorcycles. Its nickname is Bel Paese meaning The Beautiful Country with diverse cultures and dialects as for its many beautiful coasts, alpine lakes and mountains. The people who lived here are called Italians with estimated 61 million population.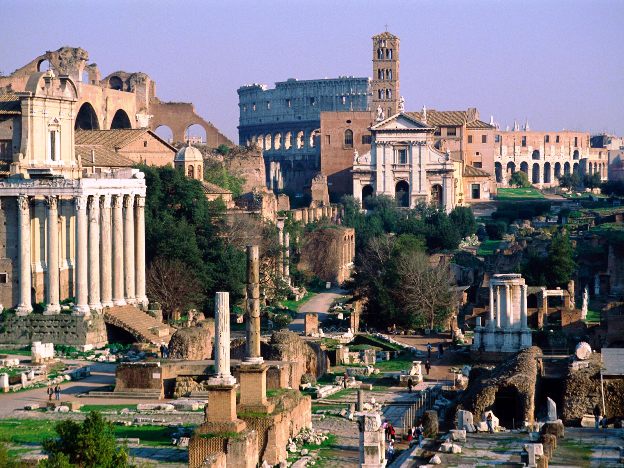 The religion is Roman Catholic in majority and their official language is Italian. The climate of Italy has a highly diverse and quite different from the stereotypical Mediterranean climate. July has the hottest month of the year though most of Italy has hot and dry summers as well. The Alps have a mountain climate with cool summers and very cold winters.
Venice is one of the most popular tourist destinations in the world. It is famous for its canals and water transportation system. People transportation here is boats that are called Gondolas. The most visited tourist attractions of Venice are Canalazzo (The Great Canal), Rialto, Basilica dei Frari, St. Mark Square, Campanile di San Marco/Bell Tower, Torre dell'Orologio/Clock Tower, Peggy Guggenheim Collection, and Scuola di San Rocco.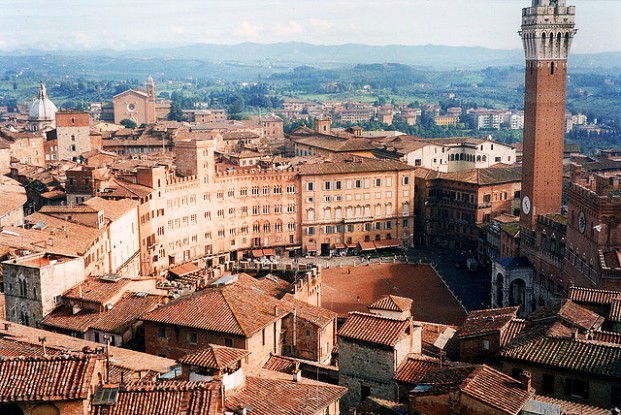 Florence is a historic city known for its wonderful art and architecture. This city was home to talented artists like Michelangelo and Brunelleschi. The main attractions of Florence are Florence Cathedral, St Lawrence Basilica, Ponte Vecchio, Palazzo Vecchio, Giardino di Boboli, Galleria degli Uffizi, Piazza della Santissima Annunziata, Bargello National Museum, Piazza della Signoria, Orsanmichele, Pitti Palace, Mercato Nuovo, Loggia dei Lanzi, Accademia Gallery and Piazza della Repubblica
Rome is the capital and the largest city of Italy with main tourist attractions such as Colosseum, St.Peter's Basilica, Trevi Fountain, Piazza di Spagna, Pantheon, Baths of Caracalla, Vatican Museums, Piazza Navona, Arch of Titus, Castel Sant'Angelo, San Giovanni in Laterano, Arch of Sepimius Sevrus, Palatine Hill, Capitoline Museums, Villa Borghese and Piazza del Popolo.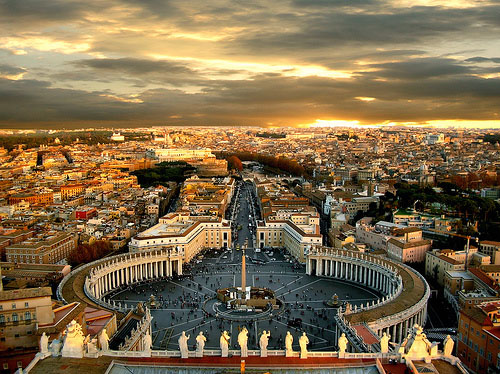 Pisa is a city in Tuscany which is located on the bank of River Arno on Ligurian Sea. Pisa is popularly known for the Leaning Tower of Pisa. Other highlights include the Pisa Baptistery, Campo Santo, Santa Maria Della Spina, Cathedral, Piazza Dei Miracoli. St. Francis church, University of Pisa, and Palazzo Della Carovana.
Central Italian cuisine is mainly on pastas, roasts and meat and Southern Italian cuisine on vegetables, pizza, pasta and seafood. You should not expect a big meal on Italy's breakfast, it only consist of cappuccino or coffee with a pastry or a piece of bread with jam. Lunch is the most important part of the day for most Italians that even shops closed for two hours to have a lunch break. Dinner is taken late in Italy. It is normal to see a crowded restaurant even at 10pm as it is the starting time of their dinner.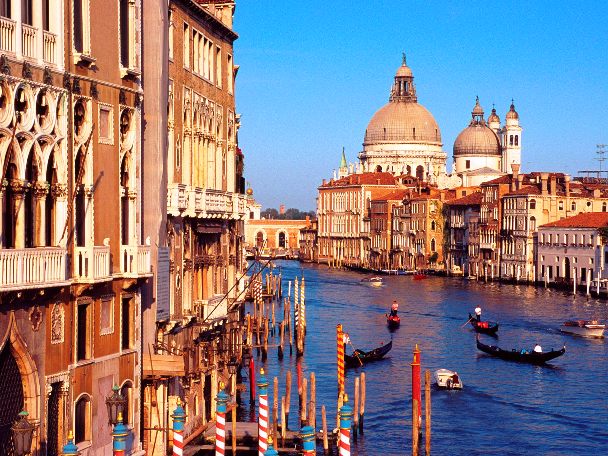 What to Eat?
Risotto – Aroborio rice that has been sautéed and cooked with stock. The result is a very creamy and hearty dish. Depending on the recipe some adds meat, poultry, seafood, vegetables, and cheese.
Arancini – Balls of rice with tomato sauce, eggs, and cheese that are cooked by deep frying. They are a southern Italian specialty, though are now quite common all over.
Polenta – Yellow corn meal (yellow grits) that has been cooked with stock. It is normally served either creamy or roasted. It is a very common dish in northern mountains restaurants, usually eaten with deer or boar meat.
Gelato – The Italian word for ice cream, that has a non-fruit flavor that is usually made only with milk. Gelato made with water and without dairy ingredients is also known as sorbetto. It's fresh as a sorbet, but tastier. There are many flavors, including coffee, chocolate, fruit, and tiramisù. When buying at a gelateria, you have the choice of having it served in a wafer cone or a tub; in northern Italy you'll pay for every single flavor "ball", and the panna (the milk cream) counts as a flavor; in Rome you can buy a small, medium, or a large wafer cone without limit of flavors, and the panna is free.
Tiramisu Italian cake – made with coffee, mascarpone, and ladyfingers (sometimes rum) with cocoa powder on the top. The name means "pick-me-up".
Let us not forget that Italian wine has been exported all over the world. So, before going to Italy, do your assignments to learn about wines. Learn the mix and match of wines and dishes so that you will have the greatest vacation in Italy ever.