A larger than life city Dallas Texas
Dallas' slogan "Live Large. Think Big" describes the essence of a city that inspires big ideas in both its citizens and visitors. As the ninth largest city in the country and the home of the world's third busiest airport, it's not hard to see why Dallas is one of the top visitor destinations in Texas.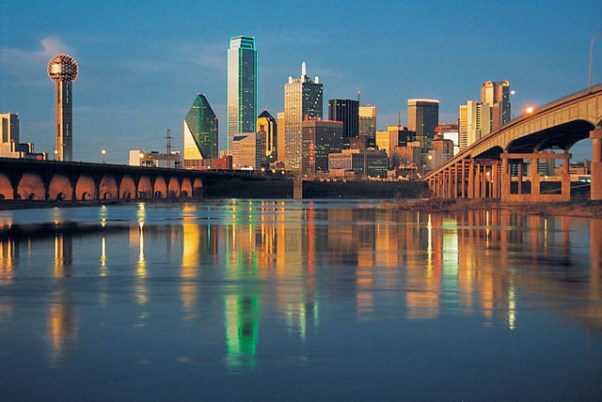 Throughout the city visitors can enjoy a thriving culinary scene with multiple four and five star restaurants, the best shopping in the Southwest, the nation's largest contiguous urban arts district, five professional sports teams and so much more. Add in some true Southern hospitality and you have a city that has managed to blend a sophisticated urban feel with tradition and history for a truly unique experience.
Dallas Must-Sees
One of the largest and most popular cities in Texas, Dallas is well-known for its museums, upscale shopping and lively arts scene.
The city boasts the largest urban arts district in the country, full of public art sculptures, murals and five major venues. The Dallas Museum of Art has a collection of more than 23,000 works of art. Visit the Nasher Sculpture Center, or attend performances at the Morton H. Meyerson Symphony Center, the Winspear Opera House or the Dee and Charles Wyly Theatre.
Shop at NorthPark Center, with more than 225 stores; the elegant Galleria Dallas, with more than 200 stores and an indoor skating rink; and historic Highland Park Village, with designer boutiques.
Families enjoy the Dallas World Aquarium and Zoological Garden, and the Six Flags Over Texas amusement park. If you're a sports fan, you're in luck – Dallas is home to five major professional teams.

Categories: Abacos, Dallas, Texas, USA
Tags: City Vacations, Dallas, Dallas Museum of Art, Dallas World Aquarium, Family vacations, Margot and Bill Winspear Opera House, Morton H. Meyerson Symphony Center, Nasher Sculpture Center, NorthPark Center, Texas