An intimate boutique hotel within the heart of Venice, Bauer Il Palazzo is a truly authentic, Venetian-style palazzo overlooking Venice's Grand Canal. More like a sophisticated home than a hotel, it is both elegant and luxurious. Bauer Il Palazzo, with its stunning Gothic facade, reflects Venetian opulence at its best, with lavish decor and furnishings designed for the ultimate in comfort for visitors to Venice.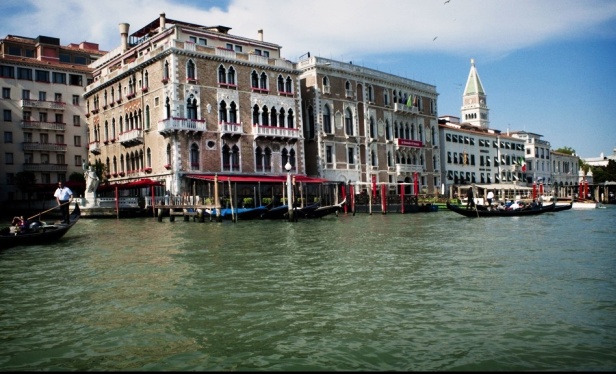 Benefiting from the most spectacular vantage point in Venice, Bauer Il Palazzo is conveniently located just steps from St Mark's Square, and is close to Venice's finest shops, museums and sights. With its own private boat dock on the Grand Canal, guests arriving at Bauer Il Palazzo are greeted by the hotel's sumptuous lobby, decorated in wood panelling and antique veneered Venetian panels, a lasting impression that is reflected in the unique decor and attention to detail in each of the hotel's guest rooms and suites.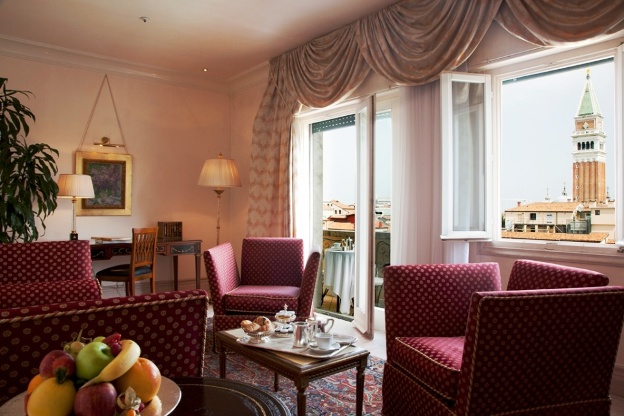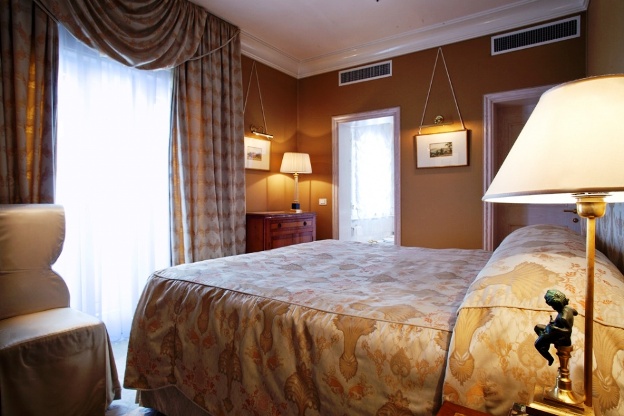 Guests of Bauer Il Palazzo can expect a unique hotel experience, together with the ultimate in personalised service. The hotel's 36 luxurious and comfortable guest rooms and 40 suites are lavishly appointed with the finest furniture, fabrics, Murano glass chandeliers and an array of modern amenities. Each of the hotel suites is individually decorated, with many rooms featuring balconies or terraces offering spectacular views of Venice, the Grand Canal and St Mark's Basin.
Serving some of the finest cuisine in Venice, Chef Giovanni Ciresa prepares a stunning blend of innovative international and Mediterranean dishes at the hotel's restaurant, De Pisis, with a terrace set against the spectacular backdrop of Venice's main waterway, the Grand Canal. Breakfast is served at Settimo Cielo, Bauer Il Palazzo's exclusive terrace and lounge, with magical views over Venice and the lagoon. For aperitifs and cocktails, the hotel's Bar Foyer provides an inviting and cosy atmosphere, while the Bar Gran Canale offers an elegant environment with live music each evening.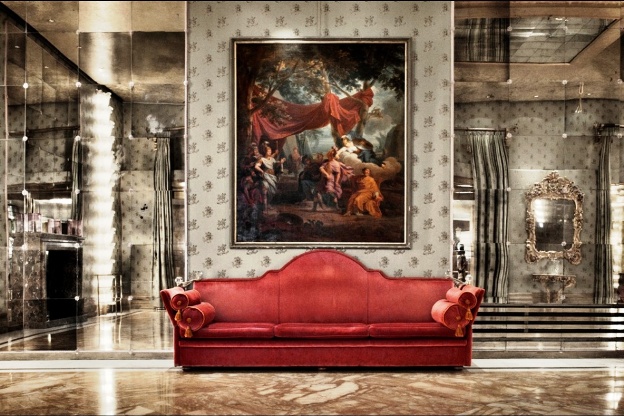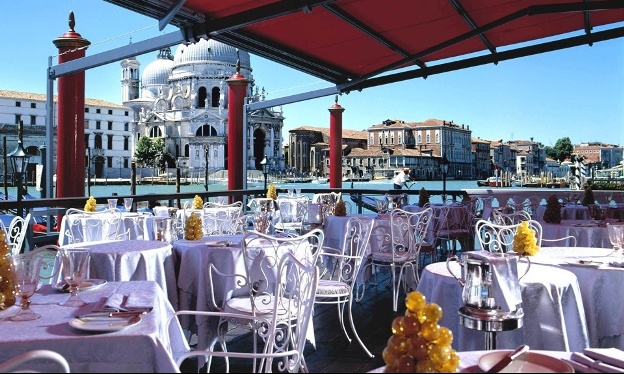 Bauer Il Palazzo offers unsurpassed hotel facilities that include an elegantly appointed Fitness Room and Health Spa complete with the finest exercise equipment, personalised programmes and relaxing treatments and massages. Exclusive Venetian and Italian gifts, many designed and handcrafted by the artisans of Venice, are available at the hotel's Boutique.
Experience the real Venice in the most elegant, romantic, private Venetian palazzo at Bauer Il Palazzo.
Number of rooms: 82
Check-in from: 3:00 PM
Check-out:  12:00 PM
Services / Facilities
24 hour service, Airconditioning, Balcony, Bar, Breakfast, Breakfast in the Room, Dry Cleaning, Elevator, Fitness room, Internet access, Ironing Service, Jacuzzi, Laundry, Massage, Newspapers, Non-Smoking Rooms, Restaurant, Room service, Sauna, Turkish/Steam Bath, VIP Room Facilities, Wi-Fi/Wireless LAN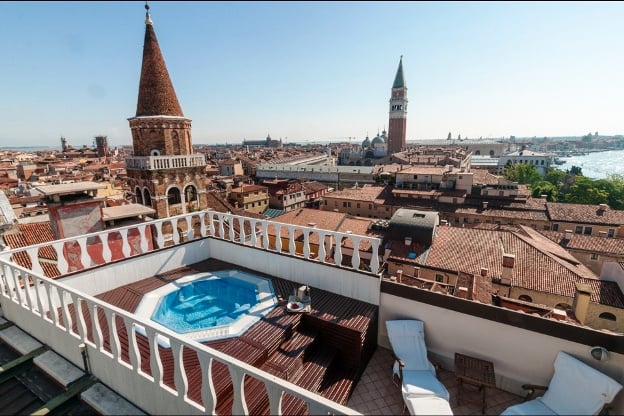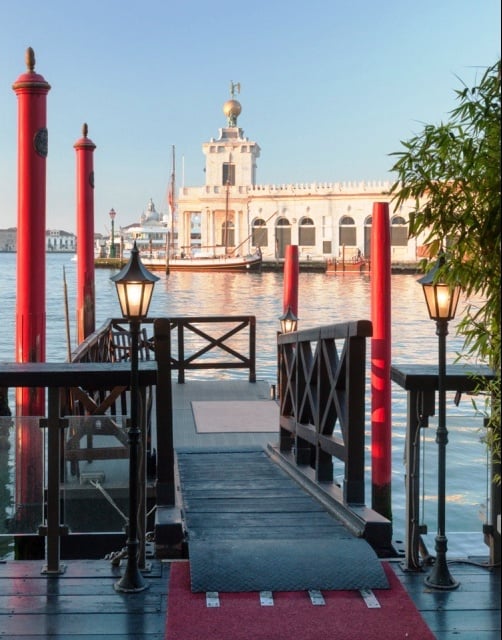 Location
The Bauer Il Palazzo is located right in the heart of Venice, just two minutes by foot from historic St. Mark's Square. Private water taxis are available from the Marco Polo Airport (40 minutes.)
BAUER IL PALAZZO
Address: San Marco, 1413/d, 30124 Venezia, Italy
Phone:+39 041 520 7022
Hotel class: 5 stars