Cavas Wine Lodge Mendoza Argentina
Cavas Wine Lodge is the first Lodge of its kind in South America, blessed by the natural beauty of Mendoza, an idyllic wine growing region at the foot of the Andes. Nestled in a 35-acre vineyard, Cavas Wine Lodge is strategically located between the best-known wineries and the magnificent Andes Mountain range.
At Cavas Wine Lodge's we are convinced that the best-tasting food is organically grown and harvested in ways that are ecologically sound. The menu changes every 3 months, designed to be appropriate to the season and composed to show off the finest ingredients obtainable.
Only thirty minutes south of the city, the Cavas Wine Lodge Mendoza is one of the most unique accommodations in Mendoza.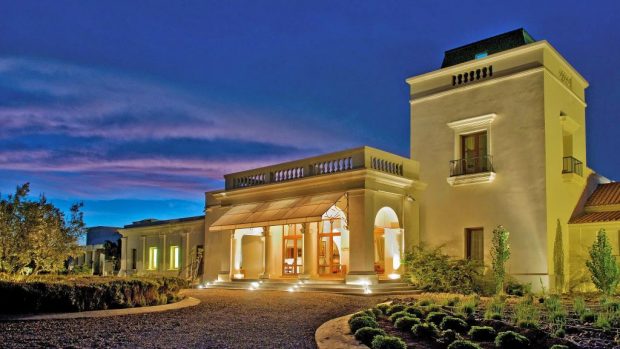 It is a specialty vineyard in the heart of the area's wine country and is just minutes from many of the finest wineries in the region. Guests are surrounded by the lush green vineyards that look out over the Andes Mountains nearby.
This is also the home of the famous "underground" vineyard that has a massive cellar beneath the facility. The Cavas Wine Lodge Mendoza is located in Lujan de Cuyo which is approximately thirty minutes south of the city.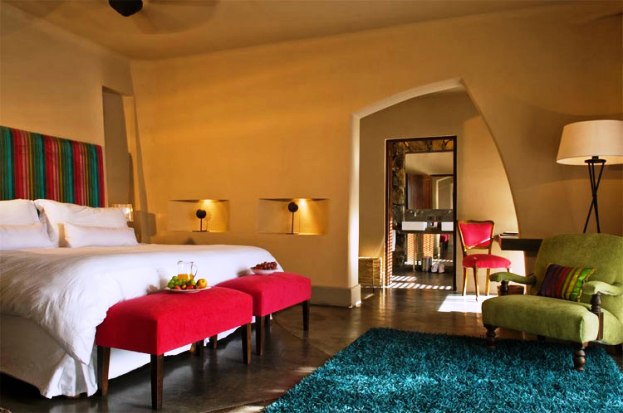 Each of the bedrooms in the Cavas Wine Lodge Mendoza is outfitted with luxurious amenities that include a private pool with outdoor shower, a terrace, satellite TV, a personal safe, high-speed Internet access, full-sized bathroom with tub, luxury linens and bedding, and signature spa toiletries.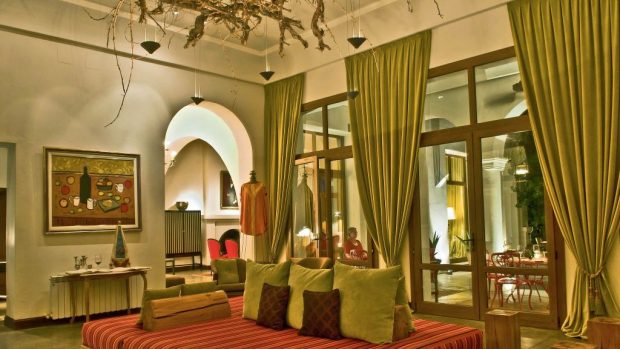 The Cavas Wine Lodge Mendoza provides visitors with services and facilities including a gourmet restaurant specializing in locally grown cuisine and wines, a spa with massage and beauty treatments, a modern fitness room, a sauna, Jacuzzi tub, 24-hour front desk service, and a lounge with bar service.
Categories: Abacos, Argentina, Mendoza, South America
Tags: Andes, Andes Mountain, argentina, Argentine wine, Argetina vacations, Argetnina Travel, Buenos Aires, Cavas Wine Lodge, Family vacations, Hotel, Luxury Hotels, Mendoza, South America, Spa Vacations, travel, Wine, Wine tours, Wine Vacation