Cefalu, a picturesque town of Sicilian charm
Gaining in popularity as a new Italian resort is Cefalu', a quaint little village nestled between a rock and a beautiful beach, on the northern coast of Sicily with tons of Sicilian charm. Long a favorite vacation spot for many Europeans, Cefalu' is quickly becoming known outside of Europe as a great place to spend a vacation. After all, would Club Med put a resort somewhere that wasn't worth visiting?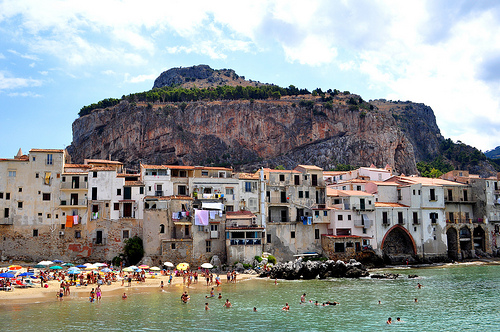 Still maintaining much of its original medieval charm as a fishing village, the tourism industry is now becoming a major factor in the city's economy. Hotels, pubs and cafés are easy to find. There are many excellent restaurants to choose from in this town, as getting lost down an alley-way can lead you to a nice hidden jewel of a place to eat.
The town seems to jettison itself out of the mountain and into the sea, with its houses right upon the water. The beach in Cefalu' is worth a visit, and is one of the unique selling points of the town. With golden brown fine sand, it is one of the most sandy beaches in all of Sicily, and stretches from the older part (near the historic center) down to the newer Club Med.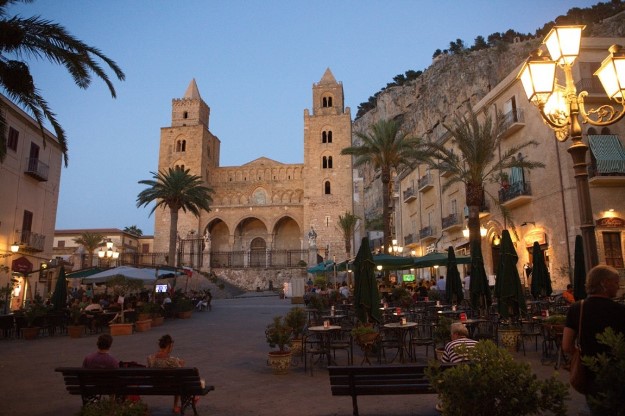 Walking along the "lungomare" you can find some lush and tropical vegetation. Keep in mind that during the summer, the beach will be crowded. If you are in good shape, you can climb to the top of the "rock" or "la rocca" and witness some spectacular views of the town and the red roof houses along with the Mediterranean (Tyrrhenian Sea) where the vegetation is lush with citrus, including blood oranges, cactus figs, almond and olive trees, etc.
Categories: Abacos, Cefalu, Europe, Italy
Tags: Beach Vacation, Cefalu, Club Med, etraveltrips, Europe, Family vacations, Historical site, Italy, Madonie, Monreale, Palermo, Pope Innocent II, Roman ruins, Romantic getaways, Shopping, Sicily, sightseeing, travel, Tyrrhenian Sea, vacation