Chateau de la Messardiere is a five star hotel (5 star hotel) situated in Saint-Tropez (luxury hotels st tropez) in the Var region, spanning both Provence and the French Riviera. The exclusive Chateau de la Messardiere is Saint-Tropez's largest hotel, featuring a Spa, gourmet restaurant and poolside restaurant, bars, an art gallery and magnificent 25-acre grounds (an official French Bird Protection League / Birdlife International ornithological reserve).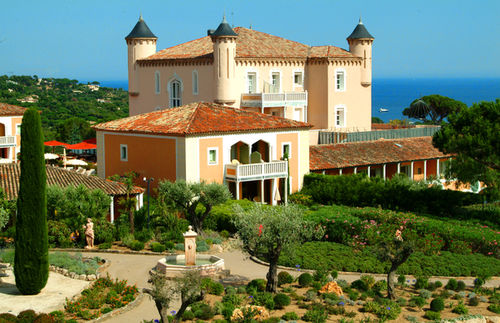 Benefiting from an exceptionally refined environment, Chateau de la Messardiere also provides a magical backdrop for weddings and receptions, business tourism, incentive, team-building and prestige events of all kinds.
Chateau de la Messardiere, located just a few minutes from the buzzing center of Saint-Tropez . This internationally renowned fairytale style hotel has modern décor but also has a Moorish flair. The hmessardiere exterieurotel has flagstone walkways, mashrabiyas and lava bathrooms. It also boasts wrought iron railings, carved stone columns and original art mosaics which make this hotel elegant and unique. The panoramic views over the bay of St Tropez and beaches of Pampelonne are incredible and would be of interest to any photographer.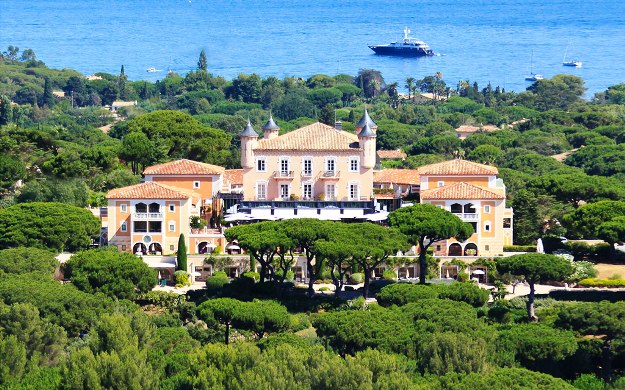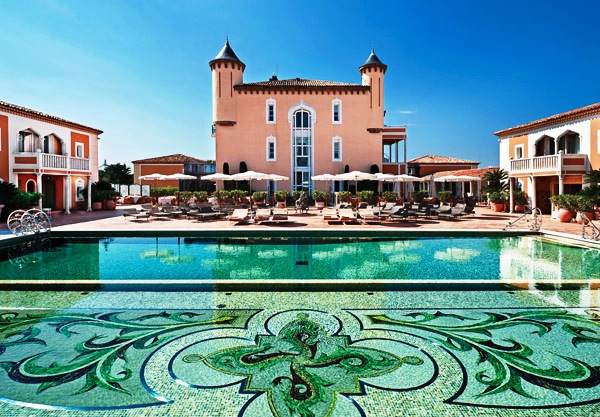 All rooms have terraces and there is not a bad view in the hotel. The grounds are filled with every tree possible including eucalyptus, pine, palm, olive, cypress and box trees. All plants and trees on the grounds are treated and maintained with environmentally friendly techniques and products.
There is an Olympic size solar heated mirror pool and an extensive well-being spa. There is something for everyone to be able to relax and take in the peaceful surroundings. There is even a free 24 hour shuttle to the nearest beach and to city center.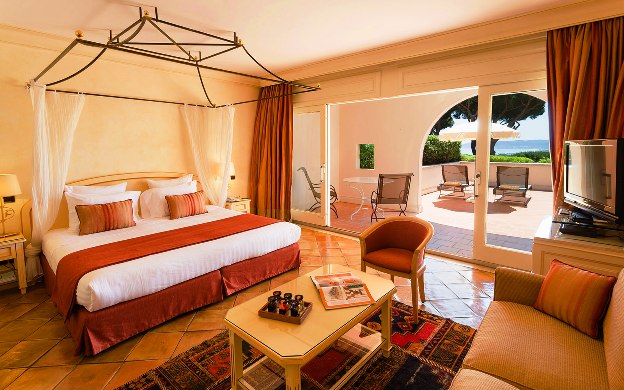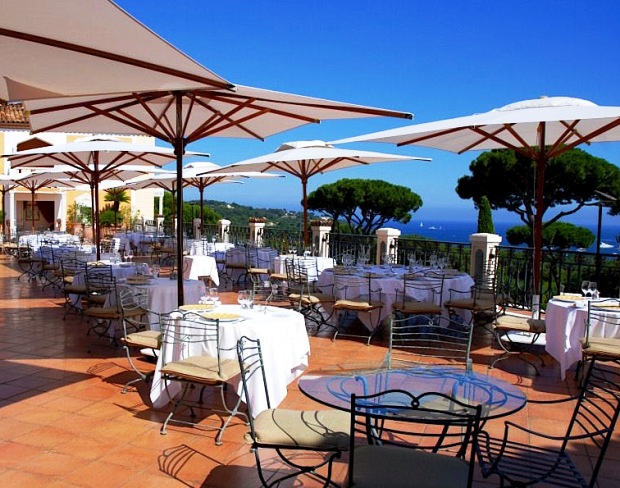 5 star hotel in Saint Tropez
Route de Tahiti
83990 Saint Tropez
France
Phone  33 (0)4 94 56 76 00
Fax       33 (0)4 94 56 76 01
Website