A gracious, tree-lined village amid upstate New York's woodlands, Cooperstown sits proudly stuck in time on the southern tip of placid Otsego Lake, a hill-ringed lake so crystal clear it is the source of the town's drinking water. According to legend, it was here, in 1839, that Abner Doubleday laid out the dimensions of a diamond and originated the game of baseball—a distinction that's made the town a pilgrimage site for baseball lovers and home of the National Baseball Hall of Fame and Museum.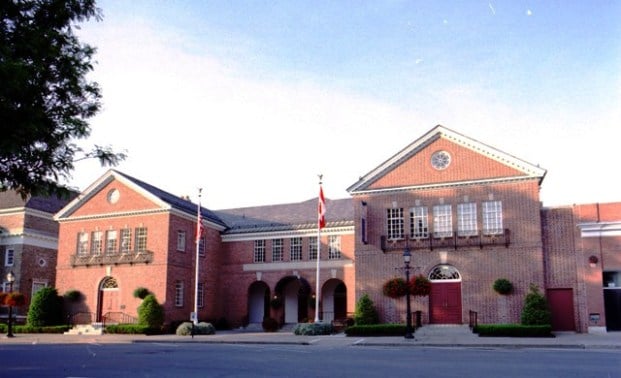 Set in a modest three-storey brick building on the town's four-block-long Main Street, the museum's collection runs the gamut from Joe DiMaggio's locker and Brooks Robinson's glove to Babe Ruth's 'Called Shot' bat from the 1932 World Series—in all, some 36,000 objects.
An unusually attractive small town with a year-round population of 2,000, Cooperstown draws throngs of tourists each summer, but they're not all here for the baseball.
Every July and August since 1975, Cooperstown hosts the prestigious Glimmerglass Opera, an acclaimed festival that blends classic repertory with operatic rarities, Rossini to Janacek, performed by a renowned cast. An intimate, acoustically perfect 900-seat house has walls that open on to views of surrounding farmland. Nineteenth-century novelist James Fenimore Cooper, son of the New Jersey transplant who founded Cooperstown in 1786, referred to Otsego Lake as 'Glimmerglass', and thus the festival's name.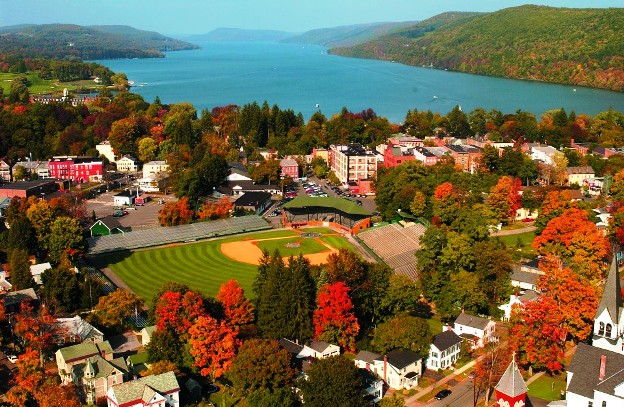 Artifacts from the younger Cooper's life can be found at the Fenimore Art Museum, a 1930s neo-Georgian mansion on Lake Otsego, along with an exceptional collection of North American Indian Art. The museum also holds a world-class collection of folk art and a sterling collection of Hudson River artists like Thomas Cole.
The Farmers' Museum across the street is the 'granddaddy' of all living history museums, an imaginary farm community made up of early 19th-century buildings—general store, doctor's office, printer—that offers a rich portrait of the life of early rural Americans. Founded in 1943 by the Clark family, heirs to the Singer sewing machine fortune and the town's benefactors (now in their fifth generation), the museum is staffed by skilled guides in costume, with real cows and sheep as extras.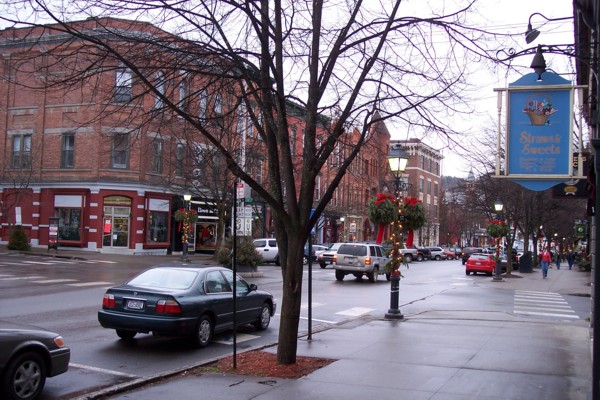 Amid it all sits the Inn at Cooperstown, a fine example of Second Empire architecture from 1874. The aroma of fresh-baked muffins and breads heightens the atmosphere of this warm and friendly B&B. For the grandest accommodation in town, head to the expansive Federal-style Otesaga Resort Hotel, commissioned in 1909 by the Clark family. Much has been made of its 400 windows, unrivalled lakefront setting and venerable 18-hole Leatherstocking Golf Course, designed by Devereaux Emmet nearly a century ago. Short by today's standards (6,416 yards from the back tees), Leatherstocking provides plenty of challenge with its hills and its famed island tee on the 18th hole.