The Dorsoduro district is in the south of Venice and includes two islands south of Venice. It's on relatively high land. Its attractions include several churches and the Peggy Guggenheim Collection located in an unfinished palace that boasts works by Picasso, Dali, Magritte, and many others. You may want to read the interesting story about the bronze statue in front of the museum.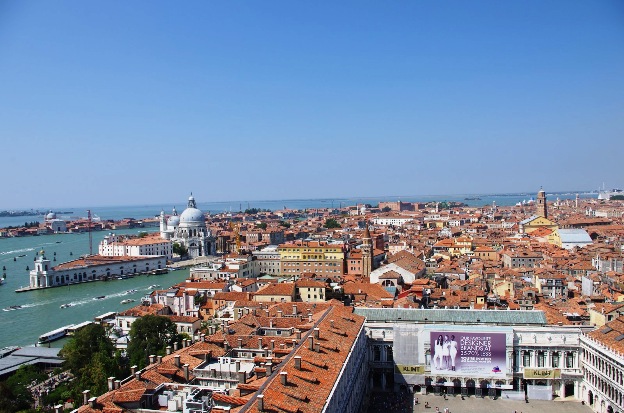 Here are a few wonderful hotels to stay while you are in Venice.
The recently renovated Casa Rezzonico is relatively close to Piazza San Marco overlooking the San Sofia canal. All rooms are furnished with antiques and overlook the private garden or the canal. There is a breakfast room. There are only six rooms, each with one to four beds. The hotel address is Fondamenta Gherardini, Dorsoduro 2813.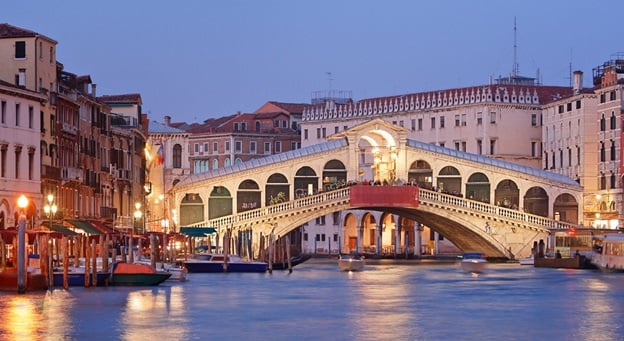 The Locanda San Barnaba is part of a Sixteenth Century palace. You'll enjoy its rooftop terrace. Be warned, if you need an elevator this is not the place to stay. Two of the rooms boast Eighteenth Century frescoes and all rooms are attractive. There's a breakfast buffet. You may want to visit the nearby Gallerie dell'Academia founded by Napoleon in 1807 that boasts the finest collection of Venetian Art. There are 13 rooms, but only 1 single. The hotel address is Calle del Traghetto, Dorsoduro 2785-2786.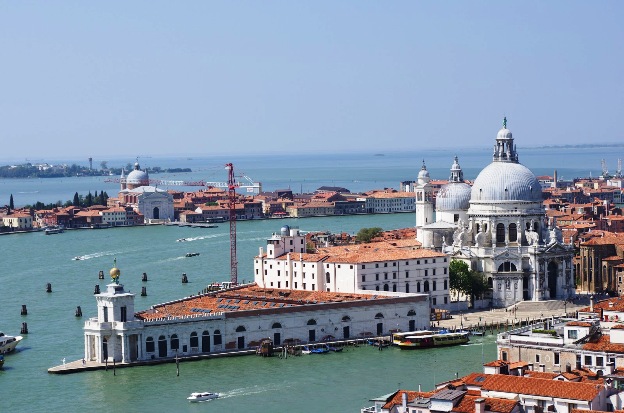 The La Calcina Hotel has an interesting history which is described on their website. Special attractions include an Altana (wooden rooftop terrace), breakfast on the Altana, a non-smoking area in the bar, and a restaurant with a terrace. Do I need to tell you that the wine list is Italian only? There are 27 rooms and 5 suites. Be careful, one of the rooms has no private bath. There is no elevator. The hotel address is Zattere, Dorsoduro 780.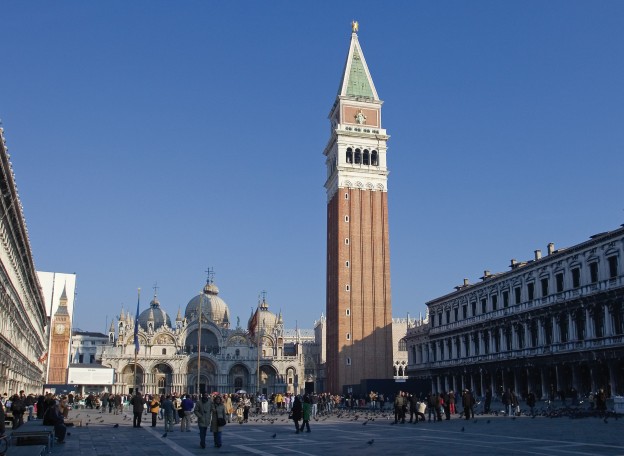 The Palazzo Stern is a Moorish Fifteenth Century palace overlooking the Grand Canal. This beautiful building was renovated by the Stern family, well-known art collectors, who added two floors and a rooftop Jacuzzi. There are 24 rooms including 5 junior suites and one suite, and a breakfast room. The hotel address is Calle del Traghetto, Dorsoduro 2792.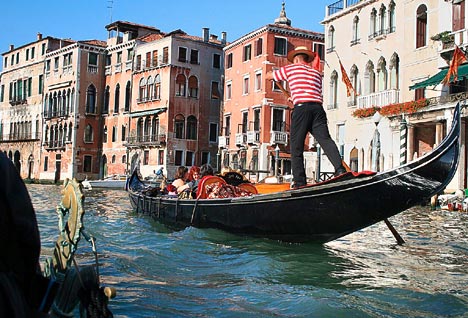 The Ca' Maria Adele has been called Venice's most elegant small hotel. Of course it is beautiful. You may want to stay in one of its five "concept rooms", such as the Doge's Room. Those Venetian Doges really knew how to live. It is located near the tip of the district but if you can afford to stay here you can afford transportation to wherever you want to go. In any case the distances are relatively short. There are 12 rooms and 4 suites, plus a breakfast room. This hotel is not particularly recommended for those with small children. The hotel address is Campo Santa Maria della Salute, Dorsoduro 111.