Reconnecting and rejuvenating in coastal California. My husband and I took a trip to Carmel-by-the-Sea without our teenage children so we could enjoy some much-needed couple time—catching up, reconnecting, and generally remembering why we chose to marry each other in the first place.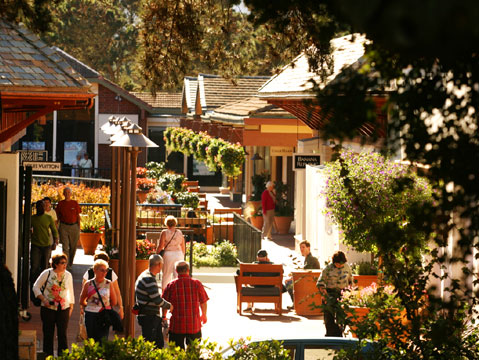 Interestingly, I felt closest to my husband on our romantic vacation to Carmel when we weren't aloud to talk.
The silent treatment occured at Refuge, an outdoor sanctuary for hydro-thermal therapy, just 10 minutes from downtown Carmel. Visitors follow a specific cycle of stints in a toasty sauna, steam room, relaxation room, and several outdoor hot, warm, cool, and cold pools set amid rock waterfalls and plenty of green landscaping. It's dubbed "America's first co-ed relaxation spa." Indeed, I'd taken part in hydrotherapy rituals at spas before, but never with my husband, and never outdoors in such a soothing setting surrounded by towering oak trees and rolling hills.
Silence—and bathing suits—are de rigueur at Refuge. While in the so-steamy-I-can-barely-see-you eucalyptus steam room, I'd tap my husband's leg and point that I was ready to plunge into the coldest outdoor pool (the pool was described by a spa attendant as having water as cold as "an icy alpine river"). Just try keeping silent after ducking your head under 46-degree water!
Viewfinder Tip: Don't bother looking for numbered street addresses in Carmel; there are none. Businesses are described "at Mission and 6th," for example.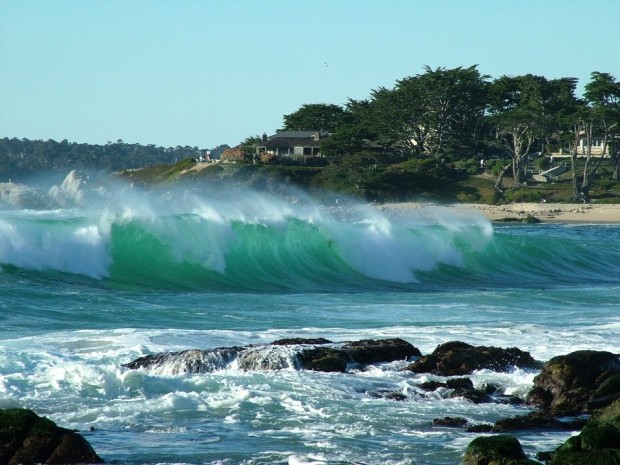 Admittedly, my husband and I did whisper to compare notes a bit, especially when we found ourselves alone and reclining in loungers in a relaxation room with piped-in instrumental music. This spot for repose, explained the spa attendant, was a key part of the cycle for achieving maximum physical, mental, and spiritual well-being benefits: It was important to take 15 minutes for meditation or self-introspection (or napping) in a warm room after exposure to extreme heat and extreme cold. And this was absolutely my favorite part: Being "forced" to lie down and do absolutely nothing.
Categories: Abacos, California, Carmel, USA
Tags: Artem Chigvintsev, Big Sur, California, Carmel, Carmel-by-the-Sea, Doris Day, Double-elimination tournament, etraveltrips, Historical site, Monterey, Monterey Bay Aquarium, Museums, Pebble Beach, Point Lobos, Romantic getaways, sightseeing, travel