Destination Bloomington – Home of Mall of America. What do you feel like doing today? When you are in Bloomington, your options are endless. Located within minutes of the Minneapolis/St. Paul International Airport, Bloomington's central location is an exceptional vantage point from which to explore the entire region.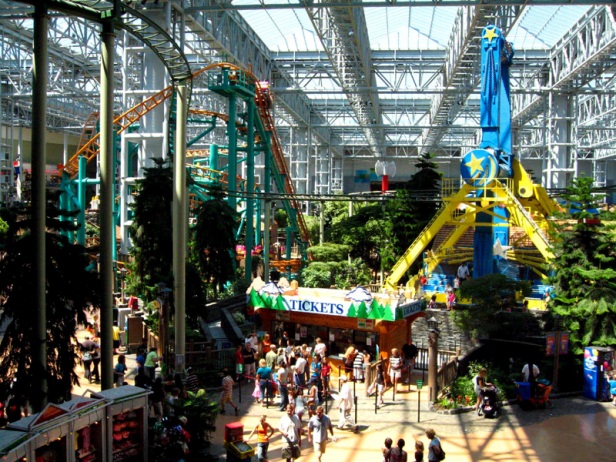 Offering something to do to suit everyone's taste-shopping at Mall of America, the largest mall in the country, convenient access to downtown Minneapolis museums, attractions, hotels sporting events and theater, or relaxing in world-class accommodations- enjoy a Bloomington vacation with a jam-packed itinerary to keep you moving throughout your stay.
Bloomington Must-Sees
There's something for everyone at the Mall of America, the nation's largest retail and entertainment complex and one of the country's top tourist destinations. Shop at more than 520 stores, ride 25 attractions at the Nickelodeon Universe theme park, and see sharks and 5,000 other sea creatures at the Underwater Adventures Aquarium. Dine at one of dozens of restaurants, or choose a movie from showings on 14 screens. Or, say "I do" at the Chapel of Love wedding chapel.
The 14,000 acres of the Minnesota Valley National Wildlife Refuge are home to coyotes, bald eagles, badgers, beavers, fish and migratory waterfowl. Head to the visitors' center to learn about activities including bird watching, wildlife photography, hunting and fishing.
Take a relaxing stroll through the two-acre Japanese Garden at Normandale Community College. Flowing water, decorative rocks, wooden bridges, a lagoon, flowers and more than 300 trees and
shrubs create a tranquil experience.