Saint Martin is a vibrant blend of Caribbean paradise and French sophistication, a sun-drenched tropical isle where the sky is forever blue and pleasure is a way of life.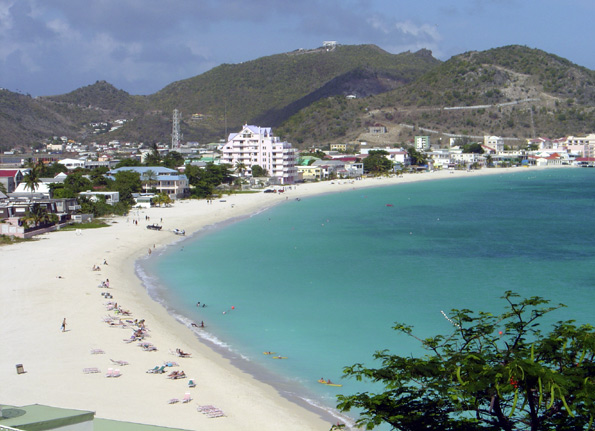 There are a number of wonderful sites to visit and islands to explore in and around St. Martin. Spend a day at Fort St. Louis, or buy your lunch at the colorful Marigot market. Whether you enjoy spending your days on beautiful beaches or exploring the local museums, you are sure to find many things to keep you occupied in St. Martin! The Juliana International Airport  enjoys convenient access from several North and South American gateways, as well as major European markets.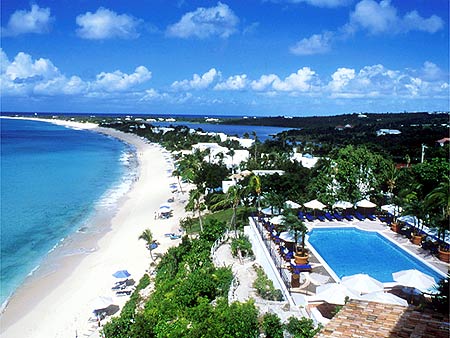 St Martin
St Martin is the name of the French-governed portion of the island, while St Martin designates the Dutch side. The total land area of the island is 38 square miles (21 French, 17 Dutch). The population of St Martin is approximately 25,000, while St Martin boasts 30,000.
The French and Dutch have co-existed peacefully for three centuries. According to legend, the boundaries of the two governments were set in 1648 when, instead of dueling, a Frenchman and a Dutchman decided to walk in opposite directions along the coast until they met each other again. The Frenchman gave the Dutchman a bottle of "water" which, in reality, was gin thereby explaining the greater French land mass today.
Architecture and Historic Sites
Much of the architecture in Philipsburg, the capital of St Martin, has a strong Dutch influence. Its main streets are lined with pastel colored houses adorned with elaborate carvings and wrought iron balconies.
Historic sites on the island include a number of ruined forts. The best known of these is Fort Amsterdam in Philipsburg's Great Bay.
Categories: Abacos, Caribbean, St Martin
Tags: Beach Vacation, Caribbean, Caribbean vacation, Dutch, etraveltrips, Family vacations, Fort Amsterdam, Maarten, Martin, Philipsburg, Romantic getaways, Saint Marteen, Saint Martin, St Martin, travel