Air Travel With Kids Made Easier
Going on a plane ride with children can be a hassle at times. However, by having a concrete plan set in motion, it can be much easier. Allow your child to sit by the window. Most children enjoy looking at the view from thousands of feet up in the sky.They can spot fields, trees, and maybe even animals from the plane. On the other hand, if your child is scared of heights, you may want to sit by the window and close the shade. It is important that you do whatever is necessary to keep your child comfortable for the duration of the flight.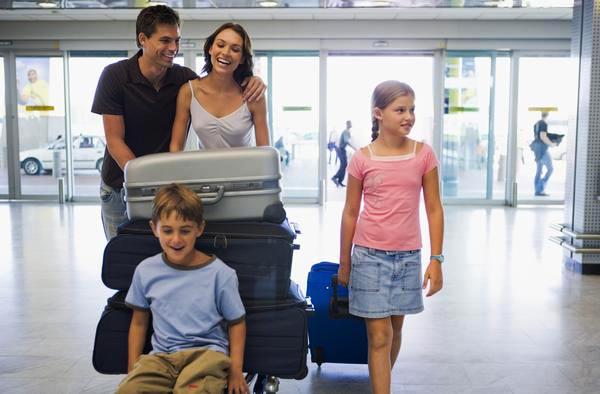 It is important that you pack beverages and foods that your child enjoys. Some of the drinks and foods a flight serves may not interest your child. And if you child's stomach and thirst are not pleased, they are not going to be a happy camper. Just be sure to check with the airline's policy about bringing your own beverages and foods.
Do not forget to bring games for the plane ride. Your flight is going to seem so much longer if your child is not entertained; games are a great way to keep them busy!
There are many travel-sized versions of popular board games, including Connect Four, Trouble, and Hungry Hungry Hippos. The best part is that these travel-sized versions easily fit in luggage.
Think about purchasing a portable DVD player, if you do not already have one. Once again, entertainment for your children is crucial for a plane ride. What better way to entertain them then to pop in their favorite movie. The plane ride will be over in no time for them when they are focused on the movie.
Categories: Abacos, General, Travel Tips
Tags: Air Travel, Family vacations, Kids, Travel tips