As the Olympic flame finally reaches British shores the excitement continues to mount in the build up to 2012. The Olympic flame has arrived in Britain so the starting gun has been well and truly fired for London 2012. Seven years after London won The Games David Beckham, accompanied by The Princess Royal, Princess Anne, brought the Olympic flame to the UK from the Greek capital Athens.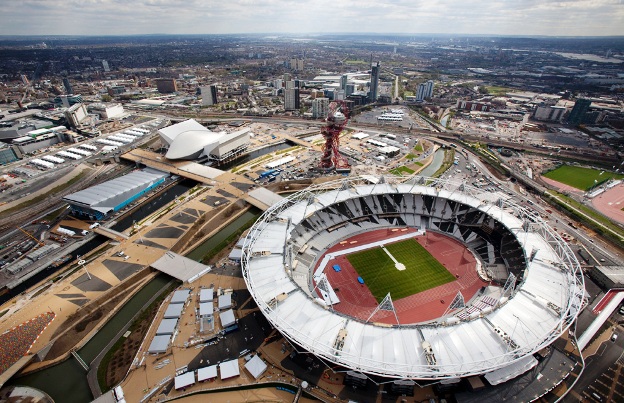 The flame, which was lit from the rays of the sun at Olympia, was then flown to the UK accompanied by other dignitaries including London 2012 chairman Seb Coe and the capital's Mayor Boris Johnson. The plane was named The Firefly by schoolchildren. It took engineers nine days to paint it gold, white and yellow for the occasion. The arrival of the flame marked the start of the torch relay and the moment when Olympic mania reached fever pitch.
The 70-day, 8,000 mile London 2012 Olympic torch relay began at Land's End, Cornwall. The torch is being carried around the UK by 8,000 torchbearers before arriving at the Olympic stadium for the Games' opening ceremony on 27 July. Even before the opening ceremony there is a chance to get involved in the excitement of London 2012. It has been estimated that 95% of the UK population will be within 10 miles of the Olympic Torch relay so make sure you get out and enjoy the atmosphere.
If you have tickets for London 2012 then now is the time to think about hotel accommodation for the Olympics. If you need an hotel near the Olympic Park don't just think about somewhere in London, head east to Essex on the Liverpool Street line and you will be spoilt for choice of Olympic hotels 2012. You can opt for a country house style base for your once-in-a-lifetime Olympic experience to choose a modern bed and breakfast.
Many hotels near Stratford – where the games will take place – will be offering good deals, and you'll really feel a part of things if you're right in the centre of town. However, you may find that you need somewhere away from the congestion and inevitable traffic and transport chaos that is likely to ensue. Luckily, London is surrounded by lovely counties including Hertfordshire and Essex which have much to offer the visitor.
With just a handful of weeks to go before the start of The Olympics, last held in London in 1948, the excitement is building all over Britain, not just in London. There are cultural, sporting and artistic events planned throughout the year in every city. Many of these are free and certainly worth a visit. The fact that so many events have been organized means that even if you don't have tickets for the 100 metees final or the opening ceremony, you can be part of this historic moment in Britain's history.