Entre Cielos Luxury Wine Resort
Entre Cielos is a  unique luxury boutique hotel lies surrounded by grape vines, in the foothills of the Andes. Inspired by the outstanding natural beauty of the region, and the traditional lifestyle of the local Mendocino, this wonderfully calming wine resort was created for guests who have a contemporary standard of lifestyle, are gourmets, love wine, and Spa wellness.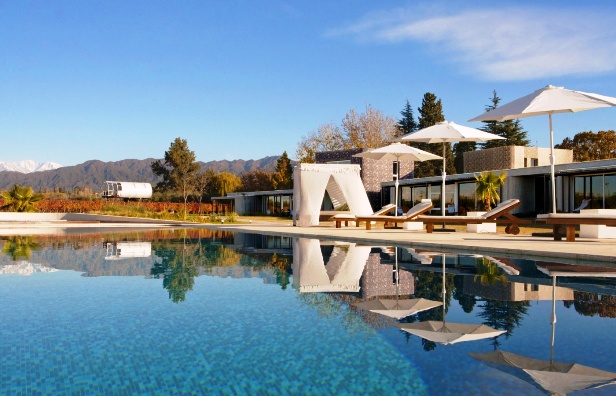 Three buildings, each unique in their form and function, make up Entre Cielos a place of elegance and design, lightheartedness, and poetry that provides food for the soul and relaxation for body and mind.
Entre Cielos offers 15 individually designed luxury-class rooms + 1 very special wine loft above the vine- yard. The land surrounding the hotel produces the worlds finest Malbec wines, and as such, wine is celebrated in each one of the rooms. It starts by the name of the rooms, assigned to the aromas you can sense in wine, continues by the colors and shapes used in the interiors, and is epitomized in the understated sophistication and sensual appeal of the accommodation. Indeed, the rooms are as individual as the people who choose to unwind here.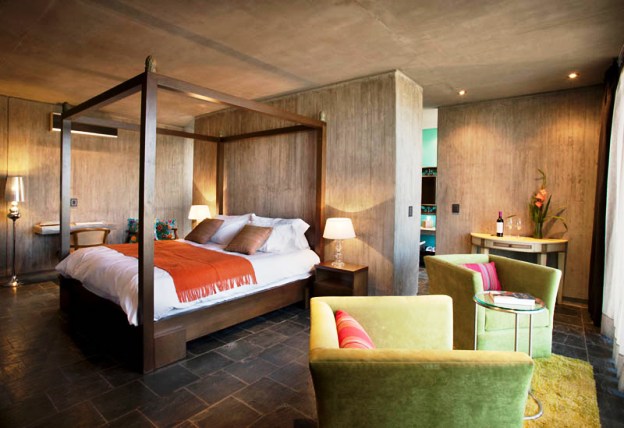 The rooms belong to six different styles and categories keeping the same concept. The categories are based on the different wine classifications. It starts with the Young (Superior), continues with the Classic (Superior Deluxe), the Reserva (Junior Suite), the Gran Reserva (Duplex Suite) and ends with the Grand Cru (Master suite).
The 6th category is the Limited Edition and is the one located in the vineyard. Additional Transfer costs of 80 USD IN/OUT. A Classical Hamam Circuit of 90 Minutes is included in the room rate per Person. The hotel also offers Barbecue area, Dry cleaning, Library, Lobby, Reception, Secretarial services and Smoke-free.
Categories: Abacos, Argentina, Mendoza, South America
Tags: Andes, argentina, Argentina Mendoza, Argentina wines, Argetnina vacation, Barbecue, BBQ, Boutique Hotels, Entre Cielos, etraveltrips, Hotel, London, Luján de Cuyo, Luxury Hotels, Malbec, Mendocinos, Mendoza, Mendoza travel, Mendoza vacation, Mendoza wines, South America, Spa Vacations, travel, Wine tours, Wines