Some of the most unusual and beautiful beaches on America's Atlantic coast are in North Carolina's Outer Banks, a string of skinny barrier islands that stretches 130 miles from the Virginia border to the southernmost point at Cape Lookout and Beaufort. With more than 600 shipwrecks here (and hence notoriety as 'Graveyard of the Atlantic'), the Outer Banks evokes an illustrious seafaring past, but is also a great sporting playground.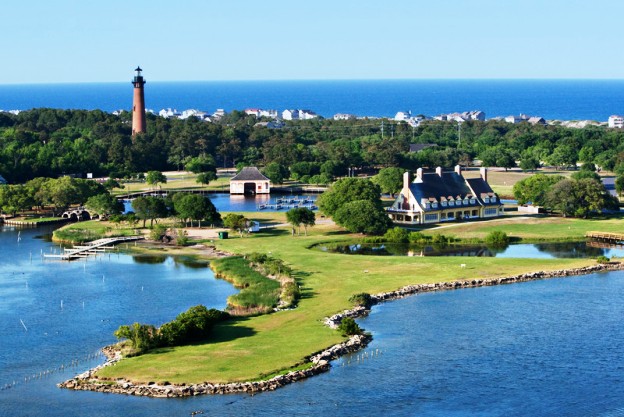 Fine fishing awaits anglers on charter boats, from numerous piers and bridges, and off miles of ocean and sound shores. There may be pockets of unwelcome sprawl, and it can get maddeningly overcrowded in summer, but most of the Outer Banks has been preserved by the National Park Service and looks blissfully unfettered.
The northern Outer Banks consists largely of seasonal beach towns, such as Kitty Hawk and Kill Devil Hills, where the Wright Brothers pioneered aeroplane flight. The winds that aided the brothers' quest today draw serious windsurfers. In nearby Duck, the inviting Sanderling Resort & Spa adjoins 3,400-acre Pine Island Audubon Sanctuary. Explore miles of lonely windblown beach, or sign up for a tour offered by the eco-sensitive inn.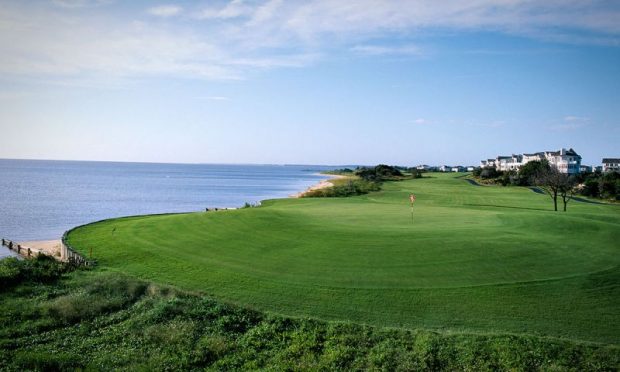 The guest rooms are beautifully decorated, and its Spa by the Sea offers such invigorating treatments as sea-stone massage and Russian-olive body wraps. The inn's popular restaurant, housed in a restored 1899 U.S. Lifesaving Station and decked out in nautical artifacts, serves local treats like fricassee of shrimp and Carolina duckling with black cherry sauce. Dinner isn't complete without the famous deep-dish pecan pie.
The mid-portion of the Outer Banks is dominated by bustling Nags Head (one of the Outer Banks' largest and oldest communities) and Jockey's Ridge State Park, home to towering sand dunes and a tree-lined boardwalk.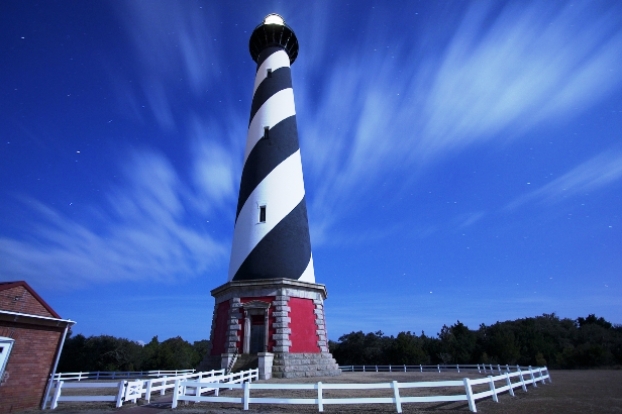 Continue south to Cape Hatteras National Seashore, a 70-mile stretch comprising Bodie, Hatteras and Ocracoke islands. Check out the world's tallest brick lighthouse, the candy-striped Cape Hatteras Lighthouse, one of seven such structures throughout the Outer Banks. Huff and puff your way up 268 steps for an amazing view of the area. Hatteras has terrific sailboarding conditions, while laid-back Ocracoke Island offers pretty beaches. It's also a great community for fishing and bicycling around the harbour or for an informal lunch of lumpy Hatteras-style clam chowder.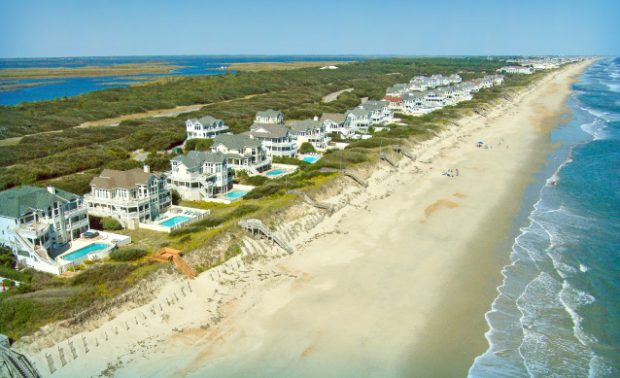 The southern end of the region is known as the Crystal Coast and encompasses Cape Lookout National Seashore, where wild horses have roamed Shackleford Banks for centuries. It extends west through a number of family-oriented beach villages, such as Atlantic Beach and Emerald Isle. Skip just inland to the town of Beaufort (pronounced bo-fort) to visit the North Carolina Maritime Museum, where you'll find relics from Blackbeard's 18th-century flagship, the Queen Anne's Revenge, which sits nearby on the ocean floor.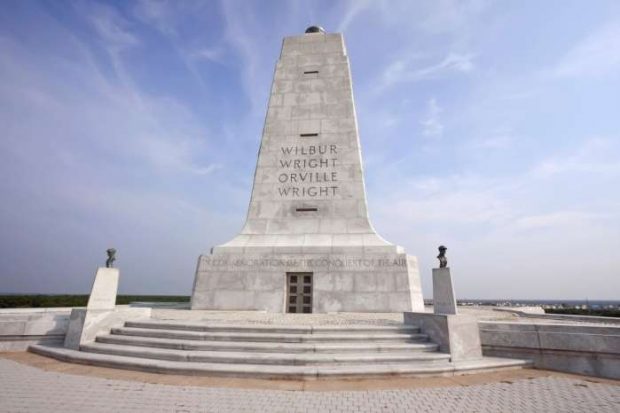 Beaufort, founded in 1713, has some 100 buildings more than a century old. When you're hungry, visit the Beaufort Grocery Company, a charming white-clapboard storefront for a casual lunch of home-made gumbo or a gougère (herbed puff pastry) stuffed with shrimp or chicken salad; the atmosphere grows more sophisticated by evening.