Explore the Pristine Beauty of Akumal – a Treasure of Mexico
Do you wish to explore a quiet, serene and secret getaway away from the hassles and bustles of a busy town like Cancun? Akumal is the place to be. Located around 60 miles, exactly an hour and fifteen minutes south of Cancun, Akumal is found on the Mexican Caribbean coastline of the Yucatan Peninsula, in the state of Quintana Roo.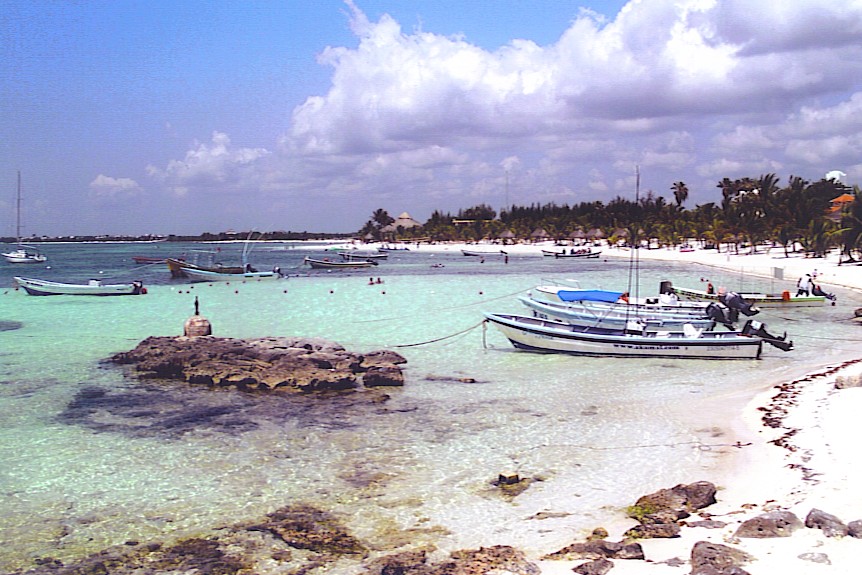 The town is such an exclusive treasure of Mexico as it has capably managed to safeguard a relaxed atmosphere, unlike other Mexican towns such as Cancun and Cozumel.
The town of Akumal is sandwiched on the shores of two bays – the Akumal bay and the Half moon bay, both famous for a thriving sea life. Some years back, the Greater Akumal was extended to cover South Akumal, Jade Bay, and Akumal Aventuras. If you want to learn about the history of the great town of Akumal, in Puerto Aventuras, located circa 15 minutes north of Akumal you will find a museum that pays homage to everything historic about Akumal Mexico.
The Riviera Maya is a tropical paradise that boasts of white beaches, soothing and calming turquoise bluish waters and lush green jungles. The town exhibits characteristics of a picturesque Mexican cosmopolitan town made up of expatriates and of course the Mexicans, and which boasts of a very rich cultural history. This is in complete contrast to the many resort communities that have emerged on the Riviera Maya coast in the recent past. One of the major tourist attractions in Akumal are the waters, which are truly blessed with lots of tropical fish.
Some of the major places that you might not want to miss on include the three major bays of Akumal i.e. the Half moon, Akumal, and Aventuras Bays. Some individual places such as the Jade Beach and Yalku lagoon (perfect for snorkeling), are other places that are a must visit for you to have a truly fulfilling and enjoyable time at the Yucatan Peninsula.
Categories: Abacos, Cancun, Mexico, Playa del Carmen
Tags: Akumal, Beach Vacation, Cancun, Caribbean, Cozumel, mexico, Puerto Aventuras, Riviera Maya, Romantic getaways, Scuba Diving