An urban masterpiece, Savannah is America's best walking city, a living museum that is the largest National Historical Landmark District: 2.5 square miles hold more than 2,300 significant colonial and Victorian homes and buildings, most of them lovingly restored.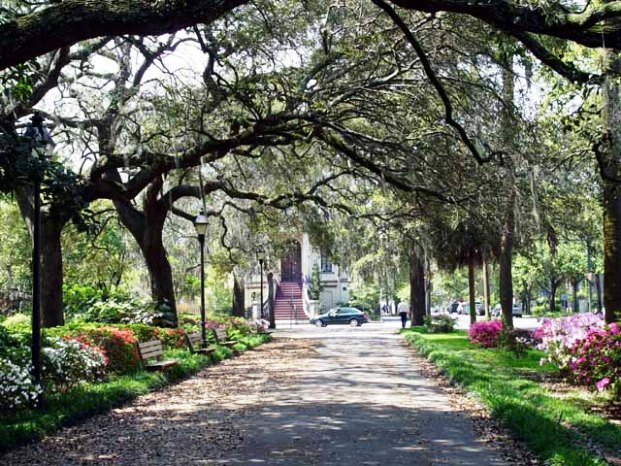 Savannah stands out for its leafy one-acre squares that punctuate the district—21 (out of an original 24) of them remain. America's first planned city, Savannah was laid out in 1733 on a perfect grid by its founder, British general James Oglethorpe. 'White gold' (King Cotton) subsequently filled the port city's coffers with real gold, and handsome mansions prospered.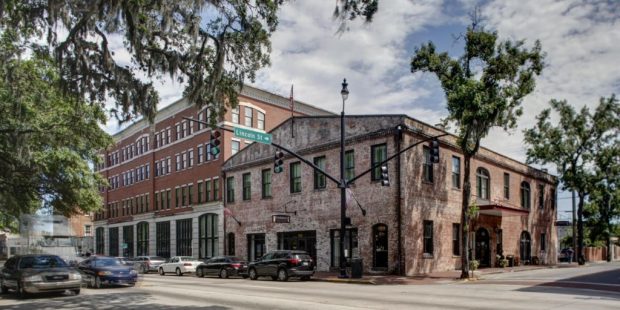 Those that survived the centuries eventually came under the protection of the Historic Savannah Foundation, born in 1955. At President Lincoln's request, Savannah's fabled architecture was spared burning during Gen. William Tecumseh Sherman's scorched-earth military campaign in 1864.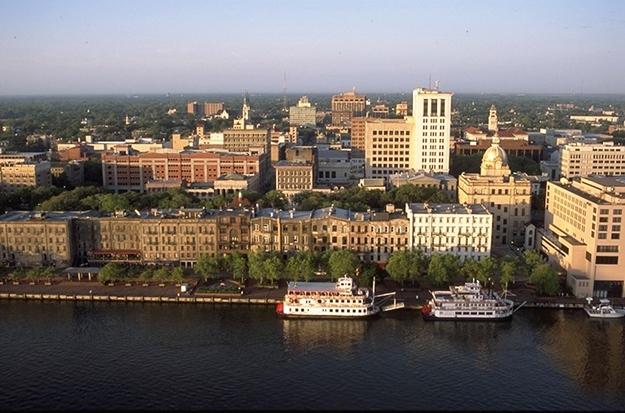 There are various ways to take in the district—horse-drawn carriage, trolley, bus or bicycle—and many companies offer tours of the area. Some focus on sites mentioned in John Berendt's 1994 best-selling book, Midnight in the Garden of Good and Evil, which chronicled the eccentric lives of some of the city's most colorful residents a decade earlier. 'The Book', as locals call it, brought a certain scandalous but good natured notoriety to Savannah and continues to play a big part in boosting tourism.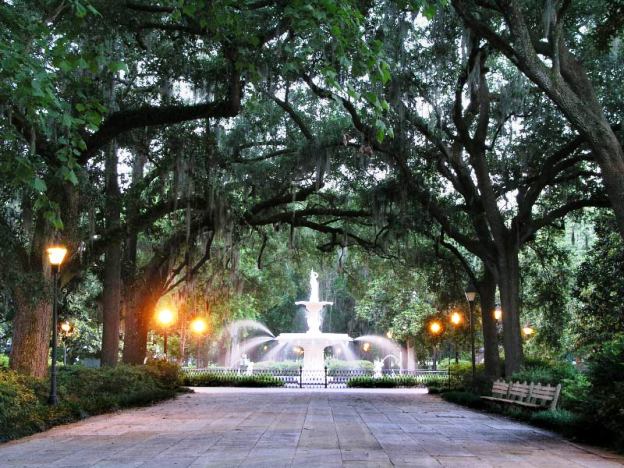 Many of the city's most prominent historic buildings now contain inns and B&Bs, fine restaurants and shops that may allow you a glimpse inside. Still, others offer even greater access as museums. The stately Davenport House Museum, headquarters of the Historic Savannah Foundation, dates back to 1820 and is one of the finest Federal-style city homes in the nation, filled with fine furnishings from the period.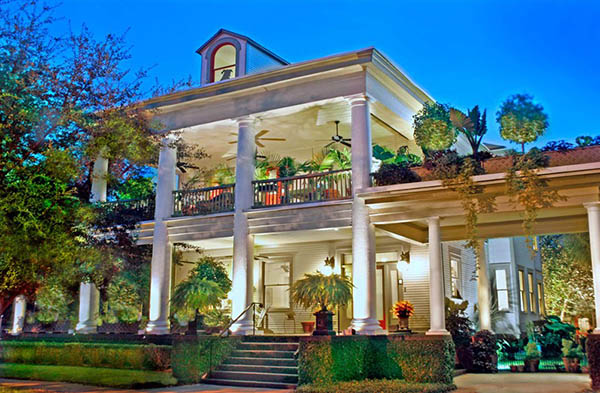 British architect William Jay, who introduced the Regency style to America, designed many of the city's most notable buildings. Among his best is the Owens-Thomas House and Museum, which deservedly earns more 'oohs' and 'aahs' than any other structure in the district.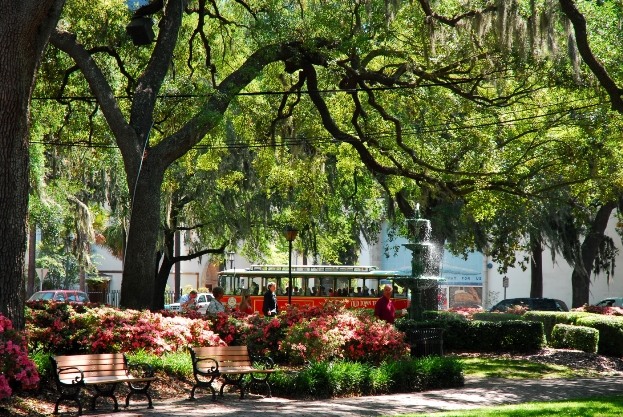 Overlooking stunning Oglethorpe Square, the 1816 mansion is best known as the place that hosted Revolutionary War hero the Marquis de Lafayette in 1825, and today it contains a magnificent exhibit of decorative arts, many collected by the Owens family, who lived in the house from 1830 to 1951.
The nearby Telfair Mansion and Art Museum is another of William Jay's finest works and the South's oldest public art museum, containing 4,500 works from the U.S., Europe and Asia, most dating from the 18th century to the present. The sculpture collection contains a work that will be familiar to those who own a copy of 'The Book'. Sylvia Shaw Judson's 1936 sculpture Bird Girl appears on its cover.