Grande Anse Beach, La Digue Island, Seychelles
Petite Anse on La Digue Island is a long beach, which is located just next to the famous Grand Anse beach. There are nearly no trees, which could give you the possibility of hiding from the strong sun on La Digue, but some people built little huts out of old leaves, which give you protection. Free of charge, of course!
A very nice hotel for your stay on La Digue is Le Domaine de L'Orangeraie.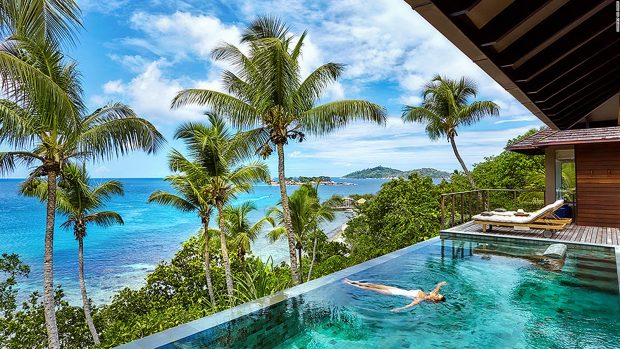 The beach is one of the best on La Digue and many tourists follow the foot-path from Grand Anse to Petite Anse, during their exploration of this side of the island. To get to La Digue, you take a 20 minute boat ride from Praslin. As soon as you step off the boat, you will see taxis and ox carts as forms of transportation. There aren't that many cars on the island of La Digue. Here the oxcart is the main mode of travel. Fortunately, tourists can rent bicycles, which are a great way to get around the island.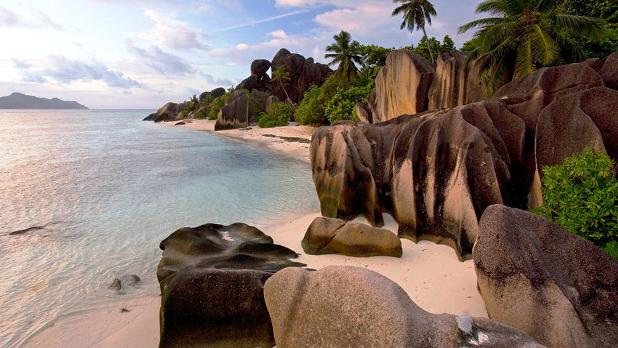 The island of La Digue is the fourth largest of the Seychelles in size, and the third largest in terms of population. La Digue has a population of around 2,000. Most of the full time residents of La Digue live in villages on the western side of the island called La Passe, and La Reunion. The name of the island comes from the name of a ship belonging to the fleet of Marc-Joseph Marion du Fresne, a French explorer who visited the archipelago in 1768.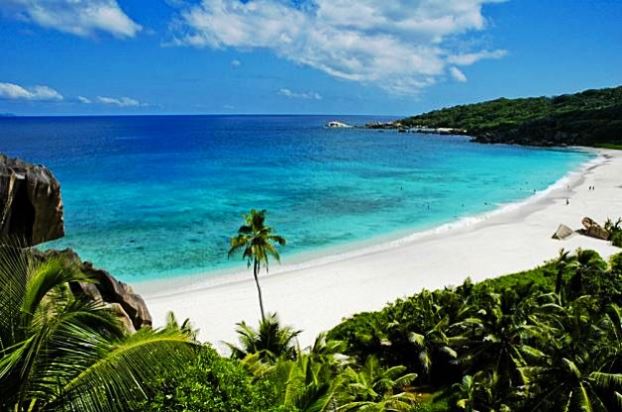 There are a few hotels on the island, offering comfortable rooms. The most famous hotel is the La Digue Island. There are also some guest houses that offer simpler accommodations. On the other hand, La Digue can be visited as a day trip from the island of Praslin. La Digue is full of beautiful land forms, with stunning rock formations that go right into the ocean. This is the only place in the Seychelles where you will find ancient granite formations sculpted by time and weather to make breathtaking landscapes. The beaches on La Digue are covered with beautiful white sand, and there are numerous coves with deserted beaches, too. Because of the natural beauty of this island, it is favored both by photographers and film makers.
Categories: Asia, The Seychelles
Tags: Adventure Travel, Bacardi, Beach, Beach Vacation, etraveltrips, Exotic travel, Family vacations, La Digue, La Digue Island, La Reunion, Praslin, Seychelles, Top Beaches, Tourism, travel