Chandler, Arizona is really a superb location to work and live. There are many houses and they might cost much less than you are accustomed to. Additionally, there are plenty of business options in the region. As well as the other positive aspects of family life in Chandler, AZ, the area is chock full of family fun. You can find activities throughout the area. There is plenty to keep all your family members enjoying themselves together for years ahead.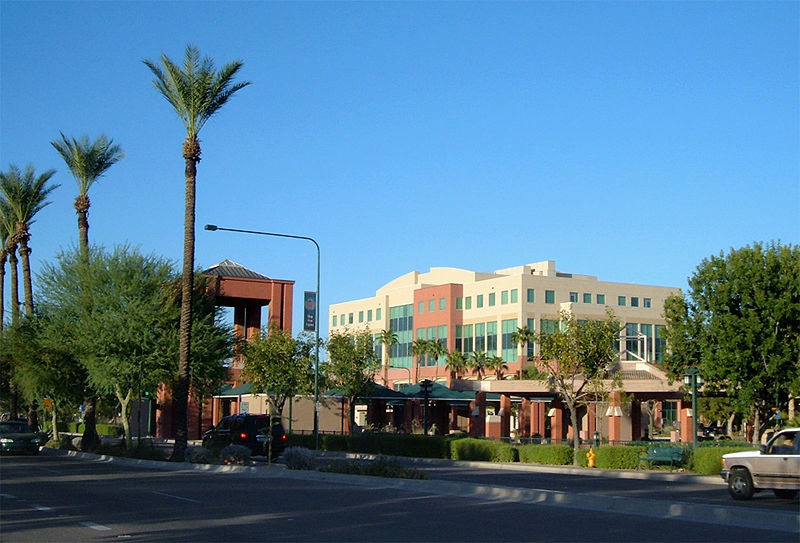 In addition to the many sightseeing opportunities, Chandler also has many museums and historical areas. Family activities in Chandler include both indoor and outdoor activities. Chandler, Arizona has activities for all types of families. It includes hikes, nature adventures, swimming, museums, a whole bunch more.
From picnics, to wild west ghost towns, to golfing, technical hiking, or even a hummingbird habitat you will find a wonderful assortment of things to do and see for the family day out in Chandler.
In addition to the Railway Museum, Chandler also offers live action role play areas. These areas offer amazing historical role plays. Pay a call on the Rawhide 1880's Western Town and Steakhouse and you may see an old west style shoot out, or maybe a stagecoach robbery. Part of the fun things which you can be a part of if you go to the Rawhide 1880's Western town will include burro riding, stunt shows, stagecoaches for you to ride in, and also train riding. You could decide to go gold prospecting and be able to pan for gold, or view a rodeo. You can even ride their mechanical bull.
From the 1880's you can travel forward in time just a little to find yourself in the Arizona Railway Museum. The Railway Museum is a wonderful look into the history of the area's railroad. It has a genuine Pullman car constructed from wood in 1910, a 1906 Baldwin steam engine, a 1920 refrigerator car, and an Army crane build during the mid 1940's.
The Museum at Chandler brings you an array of artifacts and exhibits, offering information and visual history of the Hohokam tribe of Native Americans, the city's history, the past cotton growth in the area, as well as the history of the settlements.
Once you've indulged in earlier times, advance to the future and end up lost in nature at the Desert Breeze Park. Your whole family will have a lot of fun at the park. Your children will absolutely love the rides on the Railroad, fishing in the lake, plus the playgrounds. The adults can take a short hike on the walking trails, lined with native flora and fauna, or visit the habitat for hummingbirds.
Family activities found in Chandler, Arizona are wide and diverse. Depending on what the family enjoys you will find sporting events, concerts in the park or at the events center, hiking, biking, walking, and running. With awesome shopping, and great parks and restaurants, Chandler, Arizona is definitely an extremely family oriented area. Chandler is the place to be for almost any family seeking great family activities.