The entire salt water surrounding Florida is full of amazing fishing opportunities. Florida is fortunate to have access to Atlantic, Caribbean and the Gulf of Mexico. Each of these bodies of water offer similar, but different type of fishing. Here are a few of the deep sea fishing spots Florida has available.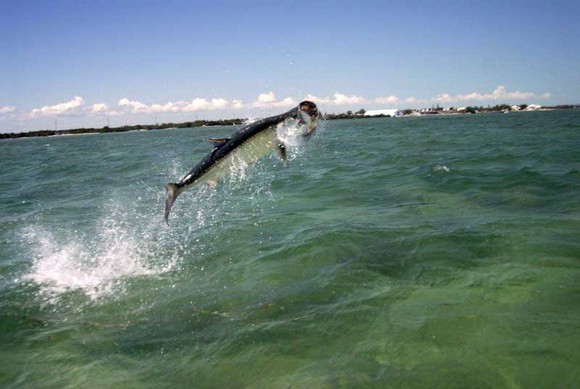 Along the east central Florida coast is the city of Titusville. Titusville is the base camp for many styles of fishing including deep sea fishing. From Titusville an angler can take a boat out into the Atlantic and fish for Cobia, and Tripletail. The area off Cape Canaveral is teaming with these fish.
Die hard deep sea anglers can sail out into the Atlantic to the east side of the Gulf Stream in search of Yellow Fin Tuna. In these waters fishing for the Yellow Rin is done by trolling using big lures all thorough the area.
This is usually a dawn to dusk fishing trip, especially in the late fall, but it is well worth the time spent. The area around Key West is among the best fishing in North America.
There are fun game fish here every day of the year, and the chance of catching something is also good every single day. The reefs offer wonderful year round fishing for Yellowtail Snapper. The wrecks in the area have great Cobia fishing in the winter and Black Fin Tuna fishing in the spring. Late spring through late summer the Dolphin (also known a Mahi) are in the region. Trolling for these beautiful tasty fish is also fun. The Dolphin is a great fighting fish and during this time the water is warm and inviting.
All around Key West in the winter the fishing for Wahoo and Sailfish is great. Trolling for these big fish is a marvelous activity for a winter day. There are even a few Blue Marlins in the region during this time of the year.
Categories: Abacos, Florida, USA
Tags: Blackfin tuna, Cobia, Deep sea fishing, Dry Tortuga, Fish, Fishing, Florida, Key West, Sailfish, Sport fishing, Yellowtail Snapper