Swimming pools! Movie stars! The mystique of Beverly Hills loomed large in the world's collective imagination long before Julia Roberts's character in Pretty Woman had a troublesome shopping experience along famously chic Rodeo Drive. Though the city is less than six square miles, its graceful Spanish buildings, wide palm-tree-lined streets, mammoth mansions and wildly expensive stores leave a larger-than-life impression.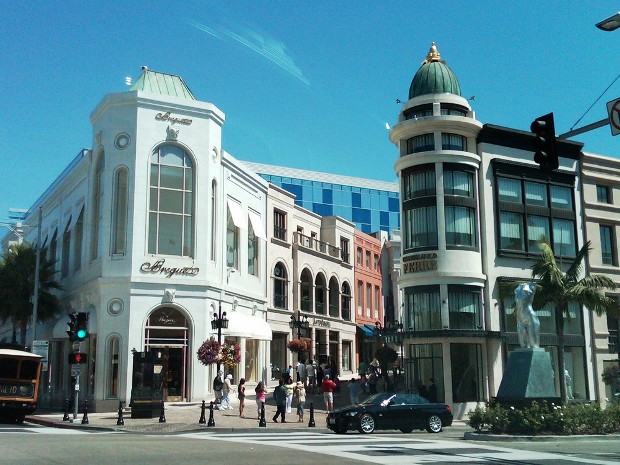 Surrounded by Los Angeles on three sides and West Hollywood to the east, Beverly Hills is its own independent city with residents (including stars like Jack Nicholson and Warren Beatty) who can easily afford to breeze in and out of the high-priced boutiques, rack up a small fortune on their black American Express cards and disappear into gated residences.
Its commercial heart is the three-block-long 'Golden Triangle' (bounded by Santa Monica Boulevard, Wilshire Boulevard and Canon Drive). Here, you'll find Rodeo (that's pronounced Ro-DAY-oh) Drive and such big-ticket jewellers as Tiffany & Co. and Harry Winston, plus every imaginable designer, from Armani to Zegna.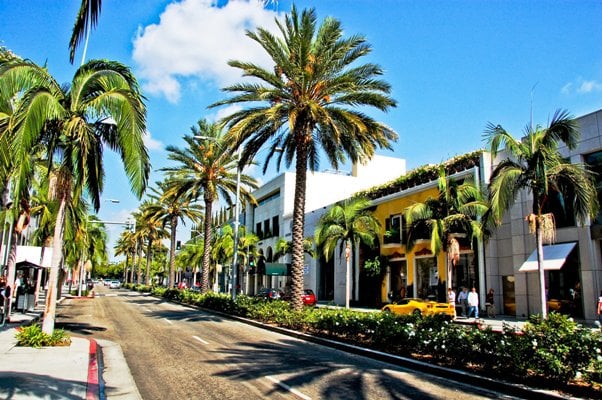 If you aren't feeling flush enough to even window-shop, the city offers a charming 40-minute trolley tour. The wealth and glamour of the area's golden age can still be found in the opulent Greystone Manor, built by the Doheny oil family in 1928. The mansion and the lush 18.5-acre park and gardens that surround it are a popular location for commercials, television and films.
The Paley Center for the Media (sister of a museum by the same name in New York City) is a shrine to how most Beverly Hills residents made their fortunes. Visitors can request a favourite show from a collection of more than 120,000 programmes covering 85 years, and view it in a private cubicle.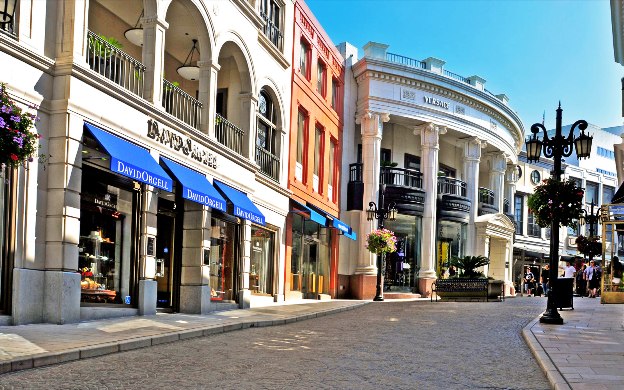 While you're in the neighbourhood, eat at Nate'n Al, the favourite deli and hangout of old-timers like Groucho Marx and Doris Day. Don't be afraid to pry stories out of the staff; every waiter and waitress–and almost every patron–has a tale, and most of them will share it gladly.